Summer, season of tentpole movies and comic-book flicks, is nearly here.
Usually, that means a boom time for male actors. But this summer, a number of rising female talents are poised to take the next step into full-fledged stardom.
Here are TheWrap's top five. All of the links below will take you to the new site of our sister company ItsOnTheGrid.com for a full list of their current and upcoming projects:
EMMA STONE

How She'll Spend Her Summer: Showing major versatility in "The Help" (Aug. 12), "Friends With Benefits" (July 22), "Crazy, Stupid, Love" (July 29)
Upcoming: Playing damsel in distress in "The Amazing Spider-Man" (2012)
Why She's Ready to Break Through: The smoky-voiced Stone announced herself as a star to watch last fall in "Easy A." This summer she's ready to truly bust out, appearing in a trio of high-profile films. She'll flex her funny side lusting after Ryan Gosling in "Crazy, Stupid, Love" and breaking up with Justin Timberlake in "Friends With Benefits." Then she'll break our hearts in the Civil Rights era drama "The Help." If that weren't enough, she'll play Gwen Stacy in a little art-house film "Spider-Man," for which she beat out everyone with an XX chromosome.
How She'll Spend Her Summer: Scaring us half to death in "Super 8" (June 10)
Upcoming: She'll help Matt Damon renovate a dilapidated zoo in the aptly named "We Bought a Zoo" (Dec. 23, 2011)
Why She's Ready to Break Through: Dakota's little sister turned heads in Sofia Coppola's little-seen "Somewhere" last winter, but she's still waiting for that career-making role. She may get it this summer with the release of J.J. Abrams' highly anticipated angry extraterrestrial thriller "Super 8." She'll follow that up with Cameron Crowe's comedy "We Bought a Zoo" opposite Matt Damon.
How She'll Spend Her Summer: As Carol Ferris, the love interest in the big-screen comic-book adaptation "Green Lantern" (June 17)
Upcoming Projects: Over the course of the next two years, Lively will grace theaters in the Derick Martini dramedy "Hick" (2012); the Oliver Stone drug-crime drama "Savages" (2012); and is rumored to be in contention for the Sam Raimi "Wizard of Oz" revamp "Oz: The Great and Powerful" (2013)
Why She's Ready to Break Through: The 23-year-old already has no small male following (for what it's worth, she jumped from #33 on the Maxim Hot List in 2009 to #4 last year). Her upcoming projects will find her working alongside such heavyweights as Benicio del Toro and, possibly, James Franco. Combine that with the added exposure she'll receive as Chanel's newest celebrity spokesperson, and this "Gossip Girl" vixen will definitely keep the spotlight blazing.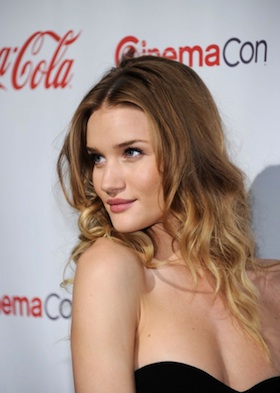 ROSIE HUNTINGTON-WHITELEY
How She'll Spend Her Summer: As Carly, in Michael Bay's big-budget threequel "Transformers: Dark of the Moon" (July 1).
Upcoming Projects: Mostly maintaining her current level of hotness, though the British 24-year-old was promoted to Angel status in the Victoria's Secret model hierarchy last year, so look for her on catwalks everywhere.
Why She's Ready to Break Through: 2007's "Transformers" morphed Megan Fox from a virtual nobody into, at least for a while, the heir apparent to Angelina Jolie's hottie crown. As long as Huntington-Whiteley manages not to piss off Bay with ill-considered public comments about her boss, she should be golden.
JENNIFER LAWRENCE
How She'll Spend Her Summer: She'll shape-shift her way through "X-Men: First Class" (June 3) as Mystique
Upcoming: She'll play the heroine in dystopian thriller "The Hunger Games" (March 23, 2012) and struggle to survive in the horror film "House at the End of the Street" (2012)
Why She's Ready to Break Through: The Oscar-nominee snagged one of the most coveted roles for twenty-something actresses, Katniss in Lionsgate's franchise hopeful "The Hunger Games." The "Winter's Bone" star may be best known for her work on the indie circuit, but she gets her first big-budget exposure in the "X-Men" prequel. Her sleek and sexy villain will be a far cry from the gritty Ozarks setting of "Winter's Bones."