Read TheWrap's Complete Emmys 2011 Coverage
Sure, the acceptance speeches were entertaining. But some of the juiciest utterances from this year's Emmy Awards came after the trophies were doled out.
Read on for a collection of quotes from backstage at this year's ceremony: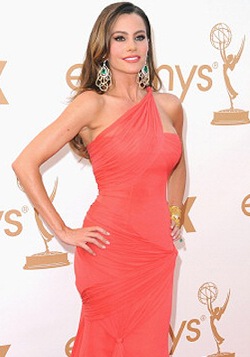 >> "We're getting a label-maker tonight." — "Modern Family" director Steve Levitan, on keeping track of the show's numerous Emmys
>> "I can be a little klutz-prone at times, but overall I have an odd grace, like a giraffe, and manage not to fall down." — "Big Bang Theory" star Jim Parsons, on whether his onscreen pratfalls carry over to real life.
Also read: "Modern Family" Sweeps Emmys, "Mad Men" Limps Along to Win Best Drama
>> "I'm thrilled — I had a crush on Guy Pearce since I was 11 years old, So to even stand in the same room with him was thrilling to me. And to hear him say that onstage tonight was even more of a thrill." — Kate Winslet, on her "Mildred Pierce" co-star's racy comments about her in his acceptance speech
>> "If Amy Poehler thinks something's funny, I'll do it." — "Mike & Molly" star Melissa McCarthy, on the beauty-pageant spoof that preceded her win this year
>> "I'm an actress, and I love talking about the work, so that's what I really like to talk about." — "Mad Men" star Christina Hendricks, on fielding questions about her curvaceous figure
>> "I love to talk about my figure. What do you want to know?" — "Modern Family"'s Sofia Vergara, on fielding questions about her curvaceous figure