This story appears in TheWrap's EmmyWrap Miniseries/Movies Issue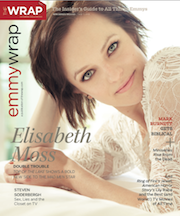 Dear Benedict, Kenneth, Dominic and Ben,
First, we just want to say that we really like you guys. Why wouldn't we? You're British, and we've been handing out Emmys to you and your kind for years. And you've done swell work in movies and minis this past season — Benedict Cumberbatch in "Parade's End," Kenneth Branagh in "Wallander" and Dominic West and Ben Whishaw in "The Hour." At least a couple of you can probably count on nominations.
But here's the bad news: As much as we really like you guys, we really, really like actors who play real people.
Really.
Also read: Emmys: Nikolaj Coster-Waldau on the Naked Truth About the 'Game of Thrones' Kingslayer
In fact, it's kind of embarrassing to point this out, but just look at who we've voted for historically in the Outstanding Lead Actor in a Miniseries or Movie category. Since Beau Bridges won for playing Ronald Reagan's press secretary James Brady in "Without Warning: The James Brady Story" in 1992, 18 of the 21 Emmy winners in the category have played real people.
And if you count 1994 winner Hume Cronyn, who played a character based on author Terry Kay's father in "To Dance With the White Dog," it's 19 out of 21. That's 90 freakin' percent.
We've given it to actors for playing Grigori Rasputin and Winston Churchill (twice, with different actors), Peter Sellers and Truman Capote, Robert Kennedy and John Adams, Walter Winchell and George Wallace, John Gotti and "Devil Anse" Hatfield. Heck, Al Pacino won for playing Roy Cohn (in "Angels in America") and again for playing Dr. Jack Kevorkian (in You Don't Know Jack).
Maybe it's ridiculous to be that single-minded; over the same timespan, our friends at the Oscars gave their Best Actor award to guys playing real people 10 times, which seems a bit more reasonable. But it's our bias, damn it, and we're gonna own it.
Also read: Matthew Weiner Has Already Heard Your 'Mad Men' Ending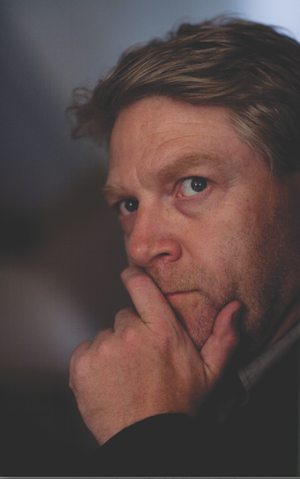 That means Michael Douglas and Matt Damon are looking good for playing Liberace and Scott Thorson in "Behind the Candelabra." And Toby Jones' performance as Alfred Hitchcock in "The Girl" could be gold. Diogo Morgado might be blessed for playing Jesus in "The Bible."
Who knows, if we're feeling generous we might even toss a nod to Billy Campbell in "Killing Lincoln" or Grant Bowler, who played Richard Burton in "Liz and Dick." (Don't laugh–it's not like we're going to nominate Lindsay.)
As for you dudes who invented your characters without the help of archival footage or YouTube videos or scholarly bios, who took what was in the script and made up a new person … well, good for you, and good luck to you.
If you say that we told you to do this we'll deny it, but maybe you could think about adding bogus "Based on a True Story" credits to the front of your Emmy screeners.
It couldn't hurt.
Love,
The Voters (as channeled by Steve Pond)
For the record: Due to an editing error, this article mischaracterized Phil Spector in the previous version of this story online. The original, accurate print version now appears here. TheWrap regrets the mistake.