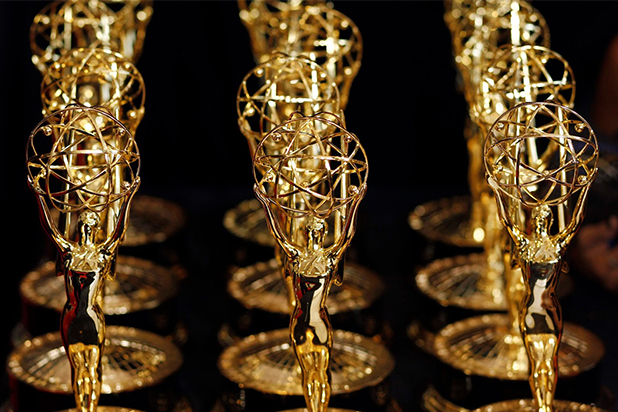 Emmy voting opened on Monday morning, and the first of 12 days of online voting got off to a rocky start, according to some members who had trouble casting their nomination ballots.
TheWrap has heard a number of complaints from members of the Academy of Television Arts and Sciences, who are eligible to cast their votes beginning on Monday morning and running until the evening of Friday, June 26.
The Academy, though, said the problems affected only "a few members," and have been resolved.
Among the complaints made to TheWrap: The online voting system has been so swamped on the first day of voting that some members tried unsuccessfully to log in for more than two hours. On some occasions, legitimate passwords were rejected, while in other cases members simply got a message saying that the system was experiencing heavy traffic, and they should try again later.
"The system is completely overrun," one voter, who asked not to be identified, told TheWrap: "The upshot is they weren't prepared for a full online voting system."
See photos: Inside TheWrap's Emmy Party With Stars of 'American Crime,' 'Empire,' 'Silicon Valley,' 'Transparent' (Photos)
A spokesperson for the Television Academy issued the following statement: "With the heavy traffic due to the tremendous interest in voting this year, a few members were unable to log in for a brief period this morning.  We've been in touch with the members who had contacted the Academy and have ensured that all issues have been resolved."
This is the second year in which the Emmys have allowed members to vote online, but the first in which voters do not have the option of casting paper ballots instead.
Online Emmy voting was adopted in 2014, two-and-a-half years after the Academy of Motion Picture Arts and Sciences had its own rocky transition to the system. The first year that it was used at the Oscars, widespread complaints from members caused deadlines to be extended and adjustments made to the process on the fly. Last year, however, most Oscar voters reported an easier and more streamlined experience voting online.
The Television Academy uses the same company as the Motion Picture Academy, Everyone Counts, to administer its online voting. "They sat down with [Emmy accountants] Ernst & Young, and said, 'This is what we figured out with the Oscars, and we think that it works,'" ATAS's senior vice president of awards, John Leverence, told TheWrap when the system was adopted. "I definitely think that the Motion Picture Academy's experience is something that we have very consciously tried to emulate and learn from."
Also read: Uzo Aduba, John Stamos to Announce Emmy Nominations at New, Later Time
Leverence and Academy chairman Bruce Rosenblum both said that they expected online voting to increase voter participation — and, perhaps, the overloaded system on Monday is proof that they succeeded in that, at least.
Emmy nomination voting ends at 10 p.m. PT on June 26. Nominations will be announced on July 16.