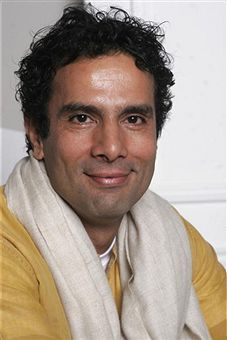 EXCLUSIVE
Relativity Media has closed a deal with Tarsem Singh to direct an untitled feature based on the Brothers Grimm's classic fairy tale "Snow White" that will begin production in March, the company has confirmed to TheWrap.
Melisa Wallack ("Meet Bill") wrote the 3D movie, which is described as an edgy, modernized re-imagining that will hew closely to the Grimms' original German folk tale.
The story follows Snow White as she teams up with a gang of seven quarrelsome dwarves to save her late father's kingdom from her evil stepmother.
While Tarsem is best known for directing the visually inventive Jennifer Lopez serial killer thriller "The Cell," it was his critically acclaimed 2006 fantasy film "The Fall" that most impressed Relativity execs.
Relativity remains interested in casting Natalie Portman as Snow White, though TheWrap has learned that Tarsem would prefer to cast an unknown in the star-making role, just as Tim Burton tapped little-known Australian actress Mia Wasikowska from HBO's "In Treatment" to star in Disney's billion-dollar grossing "Alice in Wonderland."
Universal is developing its own take on the classic fairy tale — "Snow White and the Huntsman" — which is described as a "Robin Hood"-type action-adventure movie that focuses on the huntsman character, whereas Relativity's "Snow White" is more of a four-quadrant affair that will be looking to enchant family audiences.
Interestingly enough, there had been talk early on about combining the two competing projects, since Relativity co-finances three out of every four Universal releases (through 2011), but the scripts were deemed different enough that both sides opted to continue on their respective paths.
Disney is also developing "Snow White and the Seven," which features the dwarves as Shaolin monks, though that one is further away from the big screen than the other two projects.
Tarsem made his name directing commercial spots for Nike, Levi's, Coca-Cola and Miller Brew Co. His next picture is Relativity's "The Immortals," which stars Mickey Rourke, Freida Pinto and Luke Evans. Universal is set to release the action fantasy film on Nov. 11, 2011. Tarsem also served as the second unit director in India on David Fincher's "The Curious Case of Benjamin Button."
Relativity's Ryan Kavanaugh is producing "Snow White" with Brett Ratner and Bernie Goldmann. Relativity's Tucker Tooley will exec produce, while Rat Entertainment's John Cheng will also be involved in a producing capacity.
Tarsem is represented by CAA, and Vulture first reported several weeks ago that Relativity had offered him the project.