As yet another summer of superhero films and sequels draws to a close, Hollywood is revving up for a crowded fall stocked with James Bond, vampire romance and historical dramas.
For the most part, that means the movie business is ready to hang up the tights and capes for a while and again start making movies for audiences who can legally drive. Boasting new offerings from directing greats like Steven Spielberg, Quentin Tarantino, Ang Lee and Paul Thomas Anderson, this fall is bound to offer its fair share of masterpieces, critical darlings and love-'em-or-hate-'em exercises in the kind of adventurous filmmaking that has been absent from screens in recent months.
But not every film is about chasing Oscars and critical accolades. For popcorn movie lovers, there's plenty of action films and 3D flicks to keep the box office humming, including Peter Jackson's first film in his planned "Hobbit" trilogy and the final chapter in the "Twilight" franchise.
Also read: 5 Breakout Movie Stars of Fall 2012
To whet your appetite for all the movie-going to come, here's a look at 13 fall films we can't wait to see.
LINCOLN
Cast: Daniel Day-Lewis, Sally Field, Joseph Gordon-Levitt, Tommy Lee Jones
Director: Steven Spielberg
Release Date: Nov. 9, limited. Nov. 16, expands
Risk Factors: Biopics can be dry and overstuffed with historical events, and with a subject like the Great Emancipator, the potential for sanctimony is high. Not to mention, Spielberg can be hit-and-miss when it comes to chronicling the American experience. Those battle scenes in "Saving Private Ryan" were masterful, but the rest of the film was preachy and undercooked. Likewise, "Amistad" was a well-intentioned snooze.
Why We're Psyched: Day-Lewis is notoriously choosy when it comes to picking roles, but when he finally commits to a project, the results are usually magical. Plus, after "Tintin" and "War Horse" disappointed many moviegoers, it's time for Spielberg to prove he's still got it.
FLIGHT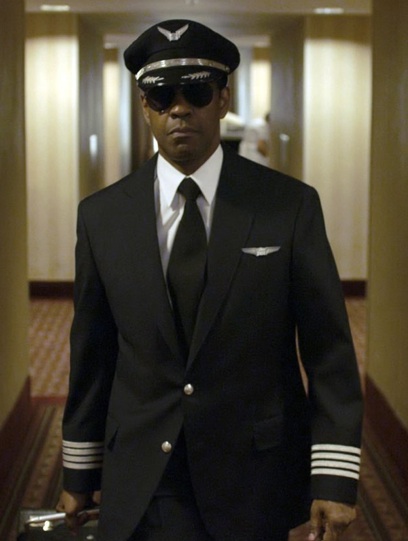 Cast: Denzel Washington, John Goodman, Don Cheadle
Director: Robert Zemeckis
Release Date: Nov. 2
Risk Factors: It's been 12 years since Zemeckis' last live-action film, and his motion-capture experiments with films like "Mars Needs Moms" revealed a director dangerously out of step with popular tastes.
Why We're Psyched: Based on the trailer, Washington has his meatiest role in years as a pilot who saves a plane from catastrophe only to have his heroism challenged. After a summer of superhero movies, it's nice to have a studio film that plumbs some murky moral depths for a change.
Also read: Ang Lee's 'Life of Pi' Stuns CinemaCon Audience With 3D Visual Poetry
SKYFALL

Cast: Daniel Craig, Judi Dench, Javier Bardem, Ralph Fiennes
Director: Sam Mendes
Release Date: Nov. 9
Risk Factors: Delayed for years because of MGM's financial problems, does James Bond still have a license to excite? While "Casino Royale" was a box office and critical smash, some griped that 007's last outing, "Quantum of Solace," was a humorless affair. Would it kill a superspy to crack a joke once in a while?
Why We're Psyched: "Skyfall" has finally given Bond a formidable adversary in Javier Bardem, the actor whose Anton Chigurh in "No Country for Old Men" still haunts moviegoers' dreams. Moreover, Mendes is a stylish director whose work on films like "Road to Perdition" and "American Beauty" shows he is equally adept at handling gunfights and quieter moments of drama.
LIFE OF PI
Cast: Suraj Sharma, Irrfran Khan, Tobey Maguire
Director: Ang Lee
Release Date: Nov. 21
Risk Factors: It's the story of a boy trapped in a boat with a Bengal tiger. There's a pretty good chance the whole thing could come off as unintentionally hilarious, not to mention outright bizarre.
Why We're Psyched: Come on, it's Ang Lee. And this time the visionary "Brokeback Mountain" director is working in 3D. When footage from the film premiered last spring at CinemaCon, the response was rapturous. If the story holds together, Lee may have pulled off a film that is as revolutionary and cinematically stirring as Martin Scorsese's "Hugo" or James Cameron's "Avatar."
SILVER LININGS PLAYBOOK

Cast: Bradley Cooper, Jennifer Lawrence, Robert De Niro
Director: David O. Russell
Release Date: Nov. 21
Risk Factors: Russell is a prodigious talent, but his screenplays veer from brilliant ("Three Kings") to bizarre ("I Heart Huckabees"). In this film, about a man struggling to reclaim his life after a stint in a mental institution, he's working without his muse, Mark Wahlberg, who grounded Russell's flights of fancy.
Why We're Psyched: With the Oscar-nominated "The Fighter" fresh in the minds of moviegoers, the idiosyncratic auteur is back after a decade spent in the wilderness. Also, Cooper has been a likable presence in films like "The Hangover," but here he finally gets a chance to stretch and show audiences that he's more than just a pretty face.
Also read: 5 Box Office Lessons From the Middle of Summer 2012
ARGO

Cast: Ben Affleck, Bryan Cranston, John Goodman
Director: Ben Affleck
Release Date: Oct. 12
Risk Factors: The 1979 Iranian hostage crisis is at the center of the film, and while it may be distant history, the Middle East remains a hotbed of political instability. War films like "The Hurt Locker" and "Jarhead" have impressed critics, but audiences have shown little interest in seeing dramatized what plays out on the news every night.
Why We're Psyched: With "The Town," Affleck proved he's a smart, sensitive director who choreographs killer action sequences (just think about all those car chases through the Boston streets). This true story about a gonzo escape plan that involved CIA agents posing as filmmakers to rescue hostages has all the makings of a whacked out masterpiece in "The Three Kings" vein.
CLOUD ATLAS
Cast: Tom Hanks, Halle Berry, Jim Broadbent, Hugo Weaving, Jim Sturgess, Doona Bae, Ben Whishaw
Director: Tom Tykwer, Andy Wachowski, Lana Wachowski
Release Date: Oct. 26
Risk Factors: Based on the trailer, this story about various lives intersecting across the past, present and future features Hanks and Berry in an awful lot of embarrassing wigs. It is also redolent of "The Fountain," another heady film that played with time and space, but collapsed under the weight of its ambitions.
Why We're Psyched: The Wachowskis have a talent for blending big ideas with tentpole special effects in films like "The Matrix." "Cloud Atlas" boasts a big canvas, with dazzling special effects and camera work. It's about time these filmmakers made us forget about "Speed Racer."
ZERO DARK THIRTY
Director: Kathryn Bigelow
Cast: Joel Edgerton, Kyle Chandler, Jessica Chastain, Edgar Ramirez
Release Date: Dec. 19
Risk Factors: Sony wisely chose to release the film after the presidential election so the studio can't be accused of trying to bolster Barack Obama's chances by recounting the daring story behind the killing of Osama bin Laden. That said, it arrives with an awful lot of controversy and charges from Republican politicians that Bigelow was given access to classified information. Will it be too much of a political hot potato to judge on its own merits?
Why We're Psyched: Bigelow returns to the battlefield after revolutionizing the war film with "The Hurt Locker." Can lighting strike twice?
THE MASTER

Cast: Philip Seymour Hoffman, Joaquin Phoenix, Amy Adams
Director: Paul Thomas Anderson
Release Date: Sept. 14
Risk Factors: A thinly fictionalized portrait of the world's most secretive and controversial religion. Expect an uproar from Scientologists and an intense debate over Hoffman's portrayal of a charlatan who sounds a lot like L. Ron Hubbard.
After annoying us with his faux breakdown and fake documentary "I'm Not There," Phoenix is on a very short leash.
Why We're Psyched: The last time Anderson was behind a camera, he gave us "There Will Be Blood," a haunting, magisterial work that ranks among the greatest movies ever made. If the euphoric reaction to early test screenings is any indication, he just might have another masterpiece on his hands.
DJANGO UNCHAINED
Cast: Jamie Foxx, Christoph Waltz, Leonardo DiCaprio
Director: Quentin Tarantino
Release Date: Dec. 25
Risk Factors: Well, it's a bloody, action film set in the antebellum South, so its depiction of slavery could stir up charges of racial insensitivity for a director whose fondness for a certain "N" word has already made him a target for precisely that kind of criticism.
Why We're Psyched: With "Inglourious Basterds," Tarantino proved that in the right hands, even the Nazis can be the subject of brilliant, escapist fare. "Django" looks like another dazzling trip down the rabbit hole, with cinema's foremost genre mashup maestro as a guide.
Likewise, DiCaprio has a showy role that will allow him to flex the comic muscles he deployed so masterfully in "Catch Me If You Can."
THE TWILIGHT SAGA: BREAKING DAWN — PART 2
Cast: Robert Pattinson, Taylor Lautner, Kristen Stewart
Director: Bill Condon
Release Date: Nov. 16
Risk Factors: There was this girl named Kristen who cheated on this guy named Rob, breaking the hearts of millions of Twi-hards in the process.
Why We're Psyched: The final film in one of the biggest franchises in movie history. Enough said.
THE HOBBIT: AN UNEXPECTED JOURNEY

Cast: Martin Freeman, Ian McKellen, Richard Armitage
Director: Peter Jackson
Risk Factors: Now that Jackson is turning a planned two films into three, will there be enough story to justify a trilogy?
Also, the director's decision to shoot the film at a speeded up, 48 frames per second to improve the quality of the 3D has been a controversial one. Early footage at CinemaCon was criticized by theater owners and members of the press for looking less like a film and more like a telenovela. Warner Bros.'s decision to dial down on the number of theaters that will show the film at a higher frame rate may have ended this particular technological revolution before the first shots were fired.
Why We're Psyched: It's Peter Jackson returning to Middle Earth. Attention must be paid.
LES MISERABLES
Cast: Hugh Jackman, Russell Crowe, Amanda Seyfried, Anne Hathaway
Director: Tom Hooper
Risk Factors: The Broadway musical was a sensation, but film is not always kind to hit stage shows. For every "Chicago," there are scores of "Rent"s and "Evita"s that fail to capture the magic of the original productions.
Moreover, we know Jackman and Hathaway have great sets of pipes, but can Crowe carry a tune?
Why We're Psyched: One of the best-known scores in musical theater history. A story of heroism set against the backdrop of a revolutionary uprising. A stunning array of period costumes and dramatic sets. Some plays just cry out for big screen treatment. And, oh, that cast.