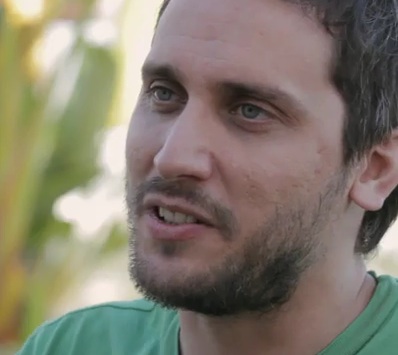 Bruce Campbell, who joined Twitter back in April but only got busy with it last week, launched a million geeky blog posts with a seemingly innocuous tweet about the long-rumored, much-anticipated reboot of Sam Raimi's seminal "The Evil Dead" horror series.
Also read: Bruce Campbell: Celebrating the 'Burn Notice' Birthday Boy's 5 Best TV Roles
Within days, that random act of social-media kindness by the B-movie poobah and "Burn Notice" second banana led to the outing on Tuesday of the low-budget indie project's director, Federico Alvarez.
But many "Evil Dead" fans are asking themselves today: Who is this Alvarez dude, and why has Raimi entrusted him to make over such a beloved franchise?
As we have learned very quickly by watching a YouTube interview with Alvarez, the 33-year-old Uruguayan is best known for the short sci-fi film "Panic Attack!" — in which giant robots lay waste to Montevideo.
The visually stunning 2009 movie, which has racked up more than 6 million views on YouTube, is embedded below for your exuberant perusal, as are a video interview with the man himself and two previous shorts — one of which speculates what Montevideo may look like in 2056 and set, kind of amazingly, to Huey Lewis' "Power of Love," and another that pits two Beavis and Butt-head types against each other in a surprisingly authentic-looking lightsaber battle.
Alhough "The Evil Dead" remake will be Alvarez's first full-length feature and we had really, really hoped that Raimi would be directing, we have to say that, after seeing these short films, we're pretty damn excited nonetheless.