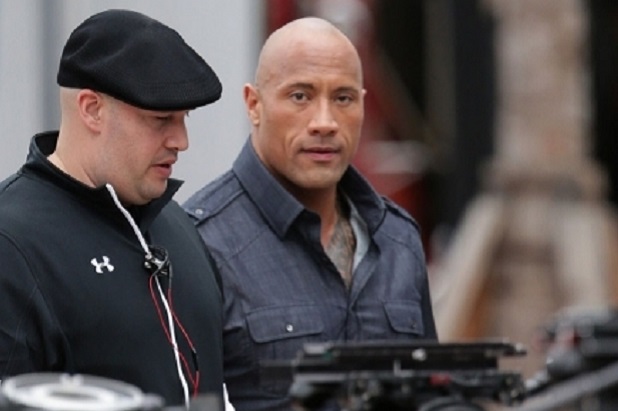 Monday's news out of Florida – that the state saw a five-to-one return on its film and TV incentives spending – can be seen as good and bad news for California's struggling production community.
The bad news is that much of the business that produced those returns – charted in a study commissioned by the Motion Picture Assn. of America – very well might have come from Hollywood.
The good news is that the positive results provide more firepower for the coalition of studios, guilds, vendors and local politicians that are pressing California legislators to help stop the ongoing exodus of movie and TV production. Pointing to this kind of return can only help this spring, when California lawmakers will decide whether to extend and expand the state's tax incentive program, currently capped at $100 million.
It's also a critical time for the industry in Florida, where the $296 million pot of production incentives is essentially out of money. Launched in 2010, the program reimburses productions up to 30 percent of their in-state expenditures. Florida's film industry is lobbying for a new $1 billion subsidy fund that would expire in 2020.
The Florida study found that the state's Film and Entertainment Industry Financial Incentive Program supported 87,870 jobs, $2.3 billion in labor income, and $7.2 billion in economic spending across the state, both through production spending and induced tourism.
The study was independently prepared by accounting firm MNP for the Florida Department of Economic Opportunity and focuses on film-induced tourism's impact on Florida's businesses and local governments.
Survey data found that 19.5 percent of all visitors to the state indicated viewing a movie or TV series filmed in Florida contributed to their decision to travel there.
Also release: Hollywood and its Allies Press Legislators to Boost Tax Credits
After taking into consideration all of the data impacted by the incentive, the study estimated the production incentive's return on investment (ROI) based on a range from 5.6 percent to 20.5 percent. The result means for every dollar of incentive issued, between $5.60 and $20.50 is returned back to Florida in state taxes.
"Today's findings released by our friends at Film Florida support what has been demonstrated in the U.S. and internationally – that a competitive, reliable production tax incentive is incredibly beneficial for state and local economies," said Vans Stevenson, senior vice president for state government affairs at the MPAA.
Returns on tax incentive investments are complex and difficult to track, and critics of the program will likely suggest that the study's sponsorship by the MPAA, the film's industry's primary lobbying group, calls the numbers into question.