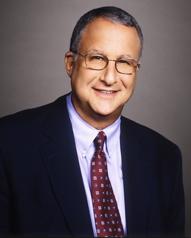 Rick Kaplan is leaving as producer of CBS Evening News after four years with the company, TheWrap has confirmed.
Kaplan's departure comes on the heels of Katie Couric's decision to abandon the anchor chair two weeks ago.
His exit was announced to staff on Tuesday, an individual with knowledge of the situation told TheWrap. Couric spoke at the meeting.
The individual told TheWrap that Kaplan left of his own volition and was not forced out, despite the fact that Scott Pelley will replace Couric.
After getting his start with CBS in the 1970s, Kaplan jumped around the major broadcast and cable news networks ultimately rising to head MSNBC, CNN and ABC's news divisions.
Under Kaplan, CBS Evening News doubled down on political and foreign affairs coverage. The program won awards and acclaim, though not ratings, for its work covering the Virginia Tech shootings, the revolutions in the Middle East and a series of memorable interviews with Vice Presidential candidate Sarah Palin that became a political liability for the McCain campaign.