The truth is out there — Gillian Anderson has lined up a new television role.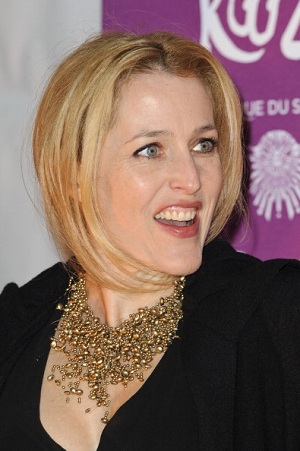 The "X-Files" alum has signed on to co-star in the upcoming Rand Ravich drama pilot, which has been ordered by NBC.
Also read: 'X-Files' Writers: Where Are They Now?
Much like her previous TV gig, Anderson's new project involves federal agents exploring conspiracy territory. Written and executive produced by Ravich ("Life"), the pilot concerns an international conspiracy that pulls in Washington's most powerful players.
An unlikely puppeteer brings everyone from CEOs to The President of the United States to their knees by threatening the things they hold most dear. Forced together by dire circumstances, these power brokers, the FBI and a rookie secret service agent must unravel the mystery to take back control of their lives.
The project comes from 20th Century Fox Television.
Anderson has appeared sporadically on television since "The X Files" ended its run in 2002, largely appearing in British TV productions such as "Bleak House," "Great Expectations" and "The Fall."