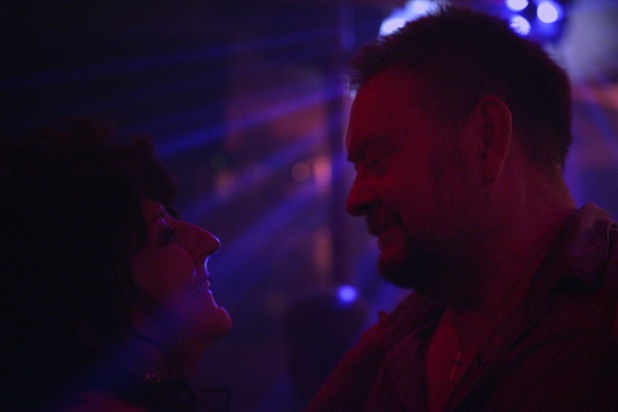 The Cannes Film Festival has been having female troubles for years, with the paucity of women directors in the main competition a seemingly annual reason for protests and occasionally petitions. And this year's jury president, Jane Campion, admitted as much at a press conference on Wednesday, though she traced the problem to the much larger one of underrepresentation in the film industry.
"It feels very undemocratic, and women do notice," she said.
Campion's jury is one on which the women outnumber the men five-to-four. But of the 18 films they're judging, only two have been directed by women: Alice Rohrwacher's "Le Meraviglie" and Naomi Kawase's "Still the Water."
See photos: 25 Outtakes From CannesWrap's Director Photo Shoots
Over in the more experimental Un Certain Regard section, the numbers are a little better, with four of the 20 films being directed or co-directed by women. And the festival may well have been trying to make a point with its decision to feature two of those four on Thursday, the section's opening day.
But neither of Thursday's Girl Movies — that's not a sexist label; the films are "Party Girl" and "That Lovely Girl" — are liable to take the festival by storm. And if the gender makeup of the Cannes lineup perpetually suggests that it's tough for women in the movie business, the two movies on display suggest that it's tougher for women in real life.
"Party Girl" (photo above), which officially opened Un Certain Regard on Thursday night, is a more downbeat and naturalistic variation on Sebastian Lelio's marvelous "Gloria," which launched at the Berlin Film Festival last year. Like the earlier film, "Party Girl" focuses on a middle-aged woman trying to find a place in a world that looks right past her — and like "Gloria," it ends on a dance floor.
Also read: Cannes Parties: 11 Hottest Invites at the Festival
But while the lead character in "Party Girl," a veteran cabaret dancer named Angelique, likes her drink (and her partying), she is a sadder, less vibrant character. But she's an intriguing one — a 60-ish cabaret dancer who's thrown for a loop when one of her customers proposes marriage.
Angelique is played by a non-professional, Angelique Litzenburger, the mother of one of co-director Samuel Theis and the inspiration for the story. (Marie Amachoukeli and Claire Burger are the other directors.) As a woman who isn't sure she can leave behind the life she's known for decades, no matter how unsatisfying it has become, Litzenburger is low-key and charming, well-suited to a movie of modest moments sketching a modest life.
But "Party Girl" never really moves beyond that modesty, though it did receive the kind of lengthy ovation that often greets Cannes premieres.
And it was certainly the best Un Certain Regard had to offer on Girl Movie Day, because Israeli director Keren Yedaya's "That Lovely Girl" (right), immediately had words like "loathsome" and "worthless" being thrown around on Twitter as soon as it ended.
Also read: Nicole Kidman's 'Grace of Monaco' Launches Cannes in a Blaze of Foolishness
Yedaya is known for feminist films that detail the emotional, political and physical brutalities visited upon women, and "That Lovely Girl" does just that. The film sinks with painstaking detail into the world of a young woman in her early 20s who lives with her father in an ongoing sexual relationship; the relationship, which seems to have been going on since childhood, has scarred her so deeply that she barely seems capable of realizing the monstrosities she continues to endure.
Yedaya unflinchingly and perhaps effectively conveys the misery of a life that has sunken into a haze of bulimia, cutting, aimless promiscuity and desperate neediness, but there's little here for the viewer besides revulsion and pity. And while those may be wholly appropriate given the subject matter, they're also deeply unsatisfying dramatically.
Yedaya has a habit of shooting scenes with a doorway or wall obscuring part of the frame, putting the actors at a distance and casting everything in a voyeuristic light. Judging by the reactions from the crowd as it left the Salle Debussy on Thursday afternoon, the film left most viewers as cold and desolate as its subject matter.
Come back, "Grace of Monaco" — all is forgiven.