Preliminary ratings Monday indicated that "Good Morning America" beat "Today" in total viewers last week for the first week in 16 years, and now that win is confirmed: ABC's morning show edged out a victory over NBC's by an average of 31,000 daily viewers, according to new Nielsen numbers.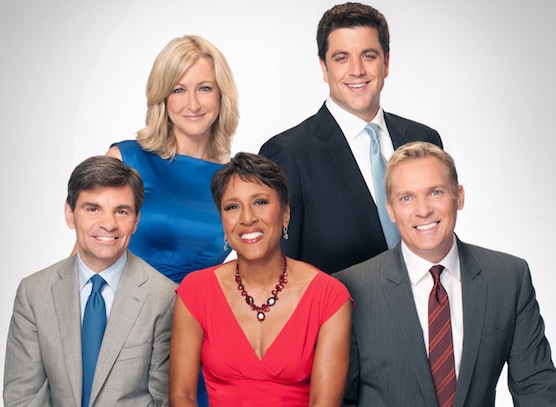 "GMA" drew 5.168 million on average last week, compared to 5.137 million for "Today." "GMA" was up from its seasonal average of 4.9 million, while "Today" was down from its average of 5.4 million. It was the first time "GMA" won a week over "Today" since December 1995.
Also read: 'GMA' Ratings Top 'Today' for 1st Week in 16 Years
"Today" continued to beat "GMA" in the 25-54 demographic most important to news advertisers. It averaged 2.231 million in the demo last week compared to 1.974 million for "GMA."
NBC already acknowledged the "GMA" win in total viewers earlier this week, when preliminary numbers showed "GMA" winning by just 13,000 total viewers, on average.
"First and foremost, we thank our 'GMA' viewers and online audience – a loyal and growing number who motivate us every single morning," ABC president Ben Sherwood said in a statement Thursday. "All of us at ABC News salute the dynamic team at Good Morning America who never sleep and who care so deeply about the program."
He added: "It's a special day for ABC News and, after a proper celebration 852 weeks in the making, we'll get right back to work to be ready tomorrow to help 'GMA' viewers start their day with a rewarding experience and big picture understanding of the world."