NBC's Bonnie Hammer and Cablevision's James L. Dolan will receive the 2010 Vanguard Award for Distinguished Leadership, the cable industry's top honor, from the National Cable & Telecommunications Association.
Hammer is president of NBC Universal Cable Entertainment and Universal Cable Productions. Dolan is president-CEO of Cablevision Systems Corp. and executive chairman of Madison Square Garden.
The Distinguished Leadership awards, presented annually to one man and one woman in the cable industry, are among nine Vanguard Awards to be presented on May 13 during the 59th annual Cable Show, which runs May 11-13 at the Los Angeles Convention Center. Johnathan Rogers, president-CEO of TV One, will present the awards.
The complete list of 2010 Vanguard Award honorees is as follows.
Distinguished Leadership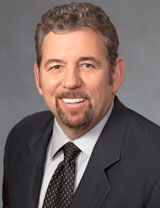 Presented to "cable industry leaders who have consistently demonstrated the highest level of cable industry leadership," this year they go to Bonnie Hammer, president, NBC Universal Cable Entertainment and Universal Cable Productions; and James L. Dolan, president and CEO, Cablevision Systems Corp., and executive chairman, Madison Square Garden.
Young Leadership
The growth of cable is in large part due to the energy, vitality and creativity of the many young people working within the industry, and the Young Leadership Award recognizes those individuals who have already made a mark on the industry and its constituents. This year's honoree is Peter Stern, executive vice president and chief strategy officer, Time Warner Cable.
Programmers
Cable's creative programming services make the industry a leader in the home entertainment and news and information business. This award recognizes innovation, leadership and individual achievement of NCTA's programmer members. This year's honoree is Josh Sapan, president and CEO, Rainbow Media Holdings.
Science & Technology
This award honors individuals who have played a significant role in product improvement as well as in the design and development of engineering techniques. This year's honoree is Marwan Fawaz, executive VP and chief technology officer, Charter Communications.
Cable Operations Management
This award recognizes the efforts of cable's system managers, who work under intensely competitive conditions in today's dynamic telecommunications environment, and are critical to the cable industry's success at the local level. This year's recipient is Cathy Avgiris, senior VP and general manager, communication and data services, Comcast Corp.
Government & Community Relations
This award recognizes individuals who have had a significant impact on promoting a positive public image and advocating public policy positions for the cable industry at the national, state and/or local levels. This year's honoree is Alexandra (Sandy) Wilson, VP of public policy and regulatory affairs, Cox Enterprises.
Marketing
This award honors an individual who has been instrumental in the development of marketing approaches that significantly enhance cable's public image and increase customers. This year's honoree is David Zagin, executive VP of distribution, A&E Television Networks.
Associates & Affiliates
This award recognizes the important contributions of equipment manufacturers and service suppliers to cable industry innovation, growth and progress. This year's honoree is Howard Symons, partner in Mintz Levin Cohn Ferris Glovsky and Popeo, P.C.
For more information, visit the NCTA's website.