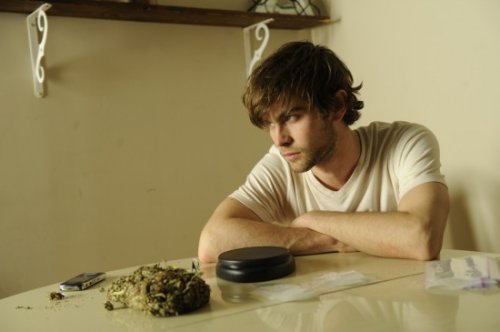 Hannover House has acquired North American distribution rights for "Twelve," the teen drug drama directed by "Batman Forever"s' Joel Schumacher, according to an executive with the publishing firm's film arm. The deal was for approximately $2 million, and an agreement was reached at 11:30 Wednesday night.
An official announcement will be made at the movie's Sudance premiere. The deal was negotiated by Eric Parkinson, C.E.O. of Hannover House and Roeg Sutherland, a film financing agent with C.A.A.
The company plans to release the film in June or July after presenting it at ShoWest on March 16.
"Bottom line, it's a major acquisition for a small, but emerging company," said a Hannover House executive. "It's exciting and scary."
Schumacher's film stars Chace Crawford ("Gossip Girl"), Ellen Barkin, and Kiefer Sutherland and centers on the existential crisis of a young drug peddler following the murder of his cousin. The film is based on a best-selling novel of the same name by Nick McDonell, who penned it when he was 17.
Hannover House is the entertainment distribution division of Target Development Group. The company has been busy during the festival. It has already acquired "Edgar Allen Poe's Requiem For The Dead," from Allegheny Image Factory and has been heavily pursuing John Wells' "The Company Men" and the Jesse Eisenberg thriller "Holy Rollers."
[Read also: 'Twelve's' Schumacher on Bad Parenting and Chace Crawford's Sexy Voice]