It's a cornucopia of female directing talent at the Cannes Film Festival 2011 after a year in which protests were loud over the fact that women were entirely absent from the competition.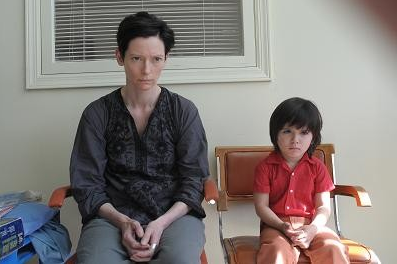 This year marks an historic change: no fewer than four women directors are screening films in the competition this year — a record, according to festival organizers — and many more are competing in other categories.
It's hard to say if the festival reacted to last year's protest or if last year was a dry spell in a changed era of equality. Certainly it can't hurt that Kathryn Bigelow won the Oscar in 2010, breaking that particular glass ceiling.
Included in the main competition this year are:
* Britain's Lynne Ramsay, who directed "We Need to Talk About Kevin," which debuted on Thursday; it is a dark vision of American parenthood in which Tilda Swinton plays a mother riven with pain and guilt over her teenage son's violent actions. (It does not yet have U.S. distribution.)
* Australia's Julia Leigh (mentored by Jane Campion) brought "Sleeping Beauty' to the festival — which Sasha Stone on TheWrap called "a wretched, stifling" fairy tale – about beautiful women hired to be put to sleep by men and sexually used while unconscious.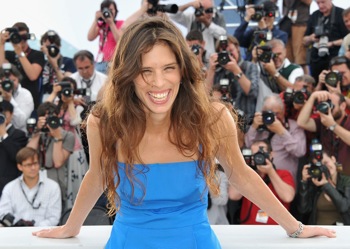 See also: Cannes: 'Sleeping Beauty' Premieres, Tilda Swinton Turns Heads (Slideshow)
* "Polisse" is an ambitious, multi-character police story by the French filmmaker who goes by the single name of Maiwenn (pictured, right). The film is set in the juvenile protection unit and chronicles the daily grind for cops dealing with child molesters, underage pickpockets and abusive parents. Maiwenn co-wrote and directed the film — spending time immersed in a police unit to learn the subject — in addition to playing a photographer in the story.
* "Hanezu" by Japanese filmmaker Naomi Kawase is a study of comparing the tradition of valuing the passage of time. Kawase wrote, directed, photographed and edited the film.
And these are far from the only films by women in the festival. "And Now Where Are We Going?" ('Et Maintenant On Va Ou") by Nadine Labaki is about a group of Lebanese women who try to ease religious tensions between Christians and Muslims in their village.
Jodie Foster's "The Beaver" is screening out of competition, "The Big Fix" by Rebecca and Josh Tickell is part of the festival as is "Return," by first-time filmmaker Liza Johnson, about a woman soldier (Linda Cardellini) returning to small-town life in Ohio and her husband (played by Michael Shannon).
"I was interested in doing a story set in a town like the one I came from," said Johnson, in an interview. "It seemed interesting, important, and under-told. The story that gets told most is expulsive – about men's rage. But the intimate ways in which people across a new gap is not often told." (See video)
"The Slut," screening in the Director's Fortnight section, is Israeli filmmaker Hagar Ben-Asher's poetic take on promiscuity. She wrote, directed and stars in the film as a woman living on an agricultural commune who services the men of the community as she raises chickens, and two daughters. The film has very little dialogue, but conveys emotion and the complexity of relations that sex engenders.
Whether women directors add a different dimension to the panorama of filmmaking is a matter of debate (I believe they do – more intimate stories, more stories that are
interested in and understand female characters).
I asked Maiwenn — with striking looks and a mane of brown hair — about the number of women directors this year, and she took offense at the notion that it was a reaction to last year's absence. (Which yielded an online petition that raised 1,000 signatures in protest.)
Festival director "Thierry Fremaux and the committee love cinema and women enough to judge if films have their place in Cannes, directed by men or women," she said combatively at Friday's press conference. "It would be deplorable to create a quota of women to fill. I'm sure my film was taken it's because it's good not because I'm a woman.
But at the same time, Maiwenn noted that directing "is a masculine profession."
"It's very hard on the set," she conceded. "It's a masculine profession, about taking things in charge. That's the difficulty. And we are up against misogynistic financiers."
Johnson could connect with that sentiment. She finally found financing from Fork Films, a company run by Abigail Disney, a filmmaker and philanthropist interested in both peace-related and women's issues (bullseye!).
But that was before Johnson heard a lot of 'Nos.' "I've had people say, 'We're already doing a film with a woman this year,'" as a reason to turn her down, Johnson recalled.
There's still work to do.