First, it was the Catholic Church. Then Penn State. Now, a new child-abuse scandal in Hollywood is raising questions over the safety of minors in the entertainment business and sparking calls for new child-labor regulations.
Last week, Martin Weiss, a longtime manager of young talent, was arrested on suspicion of child molestation after an 18-year-old former client told police he had been abused by Weiss 30 to 40 times from 2005 to 2008.
Weiss' arrest came just weeks after it was discovered that a convicted child molester and registered sex offender under the name Jason James Murphy was working in Hollywood and helping cast children for movie roles.
Also read: Martin Weiss, Alleged Child Molester, Was 'A Party Clown'
TheWrap contacted a wide array of industry professionals, and encountered a mix of surprise and concern about the latest investigations. Some pointed to years of child molestation allegations from young stars including Corey Haim (right) and Todd Bridges.
Another camp maintains that sexual abuse of children is rare in the entertainment industry.
"This is news, which means it doesn't happen all the time," said an agent for a talent agency that specializes in child actors who requested anonymity. "I don't think it's the 50-percent-plus-one norm. I haven't been aware of any other incidents like this."
Others, however — including child-abuse experts — said they were not surprised.
"This problem is more pervasive than people want to believe," said Paula Dorn, co-founder of the BizParentz Foundation, a non-profit organization that supports the families of children working in the entertainment industry. "We have children trying to interact in an adult world."
Weiss' arrest "was not a shock at all" to lawyer Gloria Allred, who has negotiated settlements involving child abuse in the movie and TV business.
"A lot of people in the entertainment industry — like a manager or an agent — people who are not in a position of power look up to them," Allred told TheWrap. "Children are extremely vulnerable, and they can mistake attention for a person who likes them and cares about them. And then the grooming takes place."
Paul Petersen, a former child actor on "The Donna Reed Show" and founder of A Minor Consideration, a nonprofit that supports former child star, said the situation is "worse today than it was in the '30s, and there was a lot of dirty stuff going on then."
Petersen (left) told TheWrap that his group is pushing for new regulations, including background checks and fingerprinting for talent agents, and a stronger enforcement of the California Talent Agencies Act, which is intended to protect artists from contract exploitation.
"We want to have the same protections internationally for children that are enjoyed by animals in the entertainment industry," he told TheWrap. "When a movie says, 'No animals were harmed during the making of this film,' how can we not have that for kids?"
Petersen's organization has reason to be hopeful.
After "Super 8" producer/director J.J. Abrams was notified about the history of Jason James Murphy — who cast child actors in the movie — he informed the film's studio, Paramount Pictures, which in turn took action.
"Moving forward, we are taking the additional step and will also conduct background checks on all freelance employees, full-time and part-time, who work with minors on our productions," a Paramount spokesperson told TheWrap.
"This is an old problem, but now there's this collective empowerment that victims feel safer to come forward," attorney Jeff Herman, who represents victims of sexual abuse said.
Also read: Manager of Child Actors Arrested on Molestation Charges
Indeed, child-abuse scandals aren't new to Hollywood. In recent years, several actors have alleged that they were molested or raped as child actors. Corey Feldman, a pal of the late Haim, has also alleged sexual abuse as a child actor.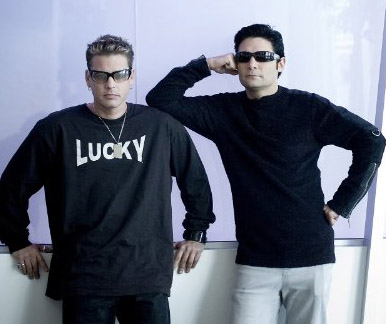 "There was a circle of older men that surrounded themselves around this group of kids, and they all had their own power or connections to great power in the entertainment industry," Feldman told ABC's "Nightline" in August.
Feldman blamed the sexual malfeasance perpetrated by a Hollywood mogul, whom he did not identify, as the cause behind his friend Haim's death.
"The No. 1 problem in Hollywood was and is and always will be pedophilia," he added.
There have been other notable instances of sexual abuse of children in Hollywood.
Filmmaker Victor Salva served a 15-month prison term after he admitted to having oral sex with a 12-year-old while he directed the child in his 1989 movie, "Clownhouse."
More recently, in October, "Jon & Kate Plus 8" film editor William Blankinship was charged with 10 counts of possessing child pornography.
In the wake of the Penn State scandal, the Rape, Abuse and Incest National Network has seen a 54 percent increase in reports of sexual assaults through its internet hotline, according to spokeswoman Katherine Hull.
And amid this increase in allegations, the entertainment industry is being identified as particularly susceptible to child abuse. Agents, managers and child-abuse experts tell TheWrap that the parents of young talent often incorrectly assume the industry is a safe environment.
Parents often leave their children unattended during auditions or shoots. Some let their children travel with their manager or agent.
Petersen said some managers who are based outside Hollywood will arrive "with five or six kids in tow," unattended by their parents, during pilot season. The managers will rent hotel rooms or apartments and stay there with their underage clients.
"There are people in Hollywood who tell people that sexual conduct is nobody's business, yet whenever these pedophile stories break, they are strangely silent," he said.
Moreover, there are added pressures on children — functioning in adult-oriented environments — to succeed, regardless of the physical or emotional toll.
"If they have a chance to be on a kids' show, they might not disclose [abuse]," said Cherie Benjoseph, co-founder of KidSafe, a nonprofit group that educates children and their parents about abuse. "They also might not for fear of not being believed."
Like religion and athletics, Hollywood has an institutional structure that helps facilitate nefarious behavior such as child abuse by shielding authority figures, experts say.
"People seek out being involved in Hollywood in order to get access to kids," Dorn said.
Child abuse "is a big problem, and it's no different than a 'casting couch' for the adults," he added.
TheWrap made numerous attempts to contact all the major agencies that represent children in Hollywood, but only a few smaller agencies would agree to speak on the record for this story.
"In L.A., so many people will do whatever it takes to get roles," said Cindy Twedt, an agent with San Antonio-based Entourage Model and Talent Agency, which has an office in Los Angeles.
Twedt says Entourage, which is owned by her family, mandates that parents accompany their children to all their auditions and shoots.
Delayne King, owner of the Canoga Park-based Lang Talent Group — which serves underage clients — and a former child psychologist, said she will be taking extra steps in the wake of the growing concern over child abuse.
"I'm very protective of my kids, and I'm going to let my talent know to be very cautious," she told TheWrap.