Wrap PRO Special Report
How COVID Changed Hollywood
How COVID
Infected
Hollywood:
A Timeline
---
Jan. 21, 2020: CDC confirms the first case of COVID-19 in the U.S.
March 4: James Bond film "No Time to Die" becomes the first major film to delay its release.
March 11: Tom Hanks tests positive for COVID-19 as World Health Organization officially declares the health crisis a pandemic.
March 11: NBA suspends its season.

March 12: Broadway theaters shut down; TV networks cancel upfronts.
March 15: AMC Theatres and Regal Cinemas announce that they will close all of their movie theaters nationwide; other chains soon follow.
March 17: Stephen Colbert begins broadcasting "The Late Show" from his home.
March 19: California Gov. Gavin Newsom issues first statewide stay-at-home order.

March 20: Netflix releases true crime docuseries "Tiger King," which draws 34 million viewers in its first 10 days.
March 23: Harvey Weinstein tests positive 12 days after being sentenced to 23 years in prison for sexual assault charges.
March 24: Tokyo Summer Olympics postponed to Summer 2021.

March 24: Four-time Tony winner Terence McNally dies from COVID complications, one of the first Hollywood notables the pandemic claims.
April 1: Adam Schlesinger, Fountains of Wayne singer and Emmy-winning "Crazy Ex-Girlfriend" composer, died at age 52.
April 6: John Prine, revered folk and country songwriter, died of COVID at 73.

April 6: "Saturday Night Live" star Michael Che announces that his grandmother has died from COVID-19.

April 19: With no live sports to air, ESPN premieres the Michael Jordan docuseries "The Last Dance" almost two months early.

May 13: Los Angeles Philharmonic announces the Hollywood Bowl will be closed for the summer.
May 27: The U.S. surpasses 100,000 COVID-19 deaths.
June 21: The Cannes Film Festival, which canceled its traditional May event, holds a five-day virtual film market online.
July 5: Tony-nominated Broadway star Nick Cordero dies of COVID at age 41.

July 11: Disney World partially reopens.

July 13: Jimmy Fallon becomes the first late night host to return to the studio — but without a live audience.

July 20: After six months of closures, theaters in China reopen — and the war film "The Eight Hundred" grosses $473 million.
July 23: Major League Baseball begins a shortened season.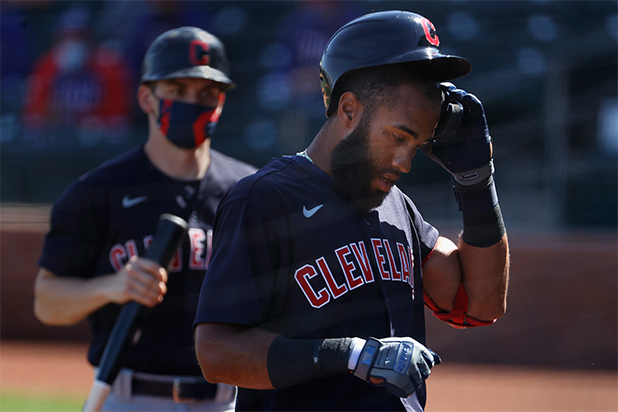 July 30: The NBA resumes play in a bubble environment in Orlando
Sept. 3: Robert Pattinson tests positive for COVID-19 during filming of "The Batman," forcing production to pause for several weeks.

Sept. 4: "Tenet" becomes the first major blockbuster to open mid-pandemic — and grosses just $57 million in the U.S.

Sept. 20: Jimmy Kimmel hosts the least-watched Emmys ever — with winners accepting via Zoom.

Oct. 3: "SNL" premieres its 46th season under COVID safety protocols.

Oct. 23: "Borat Subsequent Moviefilm," which secretly resumed shooting in May, debuts on Amazon Prime.
Nov. 7: Joe Biden is declared the winner of the presidential election.

Dec. 3: Warner Bros. sets its entire 2021 slate of films to open simultaneously in theaters and on HBO Max.
Jan. 28: Sundance Film Festival hosts a mostly virtual event
Feb. 22: The U.S. surpasses 500,000 COVID-19 deaths.
Feb. 28: The Golden Globes, delayed two months, hold a virtual ceremony.