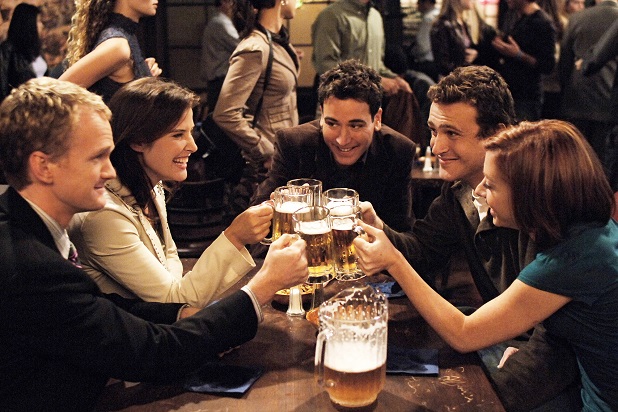 Regardless of what people thought of Monday's "How I Met Your Mother" finale — and opinions were mixed on the series ender — it definitely caused a splash on Twitter.
The "How I Met Your Mother" finale was the most social show among all cable and broadcast programming across the entire day on Monday, according to Nielsen's Twitter TV Ratings.
Also read: 'How I Met Your Mother' Co-Creator Defends Controversial Finale
All told,  272,000 Twitter users sent 624,000 tweets about the finale, with those tweets generating nearly 70 million impressions across the night.
The section of CBS.com devoted to the series, meanwhile, hit record highs in key metrics and total streams on Tuesday.
I'm still upset about the #HIMYMFinale, I don't know how I'm gonna get over this

- Bilbo swaggins (@AliceLelliott) April 2, 2014
Love it or hate it,that #HIMYMfinale really got us,huh?

- MeLLa (@caramellablack) April 1, 2014
Alas, quantity does not necessarily equal enthusiasm in this case. While interest in the series finale was high, many Twitter users hit their accounts to post their dismay over the series capper, which saw the death of the titular mother and the divorce of Barney Stinson and Robin Scherbatsky.
Also read: 'How I Met Your Mother': 14 of the Funniest and Angriest Reactions to Series Finale
"Worst ending to the best show," one tweeter reflected, echoing the sentiments of many, "but it's been a good ride."
Series co-creator Craig Thomas defended the finale on his own Twitter account.
We did a finale about life's twists and turns and that is not always what happens…but THANKS!

— Craig Thomas (@HimymCraig) April 1, 2014
Also read: 'How I Met Your Mother' Spinoff: 5 Things We Know So Far
The series did, however, go out on a ratings high, scoring a record a 5.3 rating/16 share in the advertiser-preferred 18-49 demographic, with 12.9 million total viewers.