On Wednesday, Hugh Jackman and director James Mangold finally revealed the title for the third "Wolverine" film: "Logan."
The movie poster accompanying the title revelation bore the hand of the clawed mutant holding the hand of a child.
"Logan" will be Jackman's last hurrah as the character, which he first played in 2000's "X-Men" and reprised in subsequent follow-ups. He starred as the mutant in solo films "X-Men Origins: Wolverine" and 2013's "The Wolverine."
See Photo: Hugh Jackman Reveals Title of New Wolverine Movie
And while plot details are being kept under wraps for the film hitting theaters on Mar. 3, below are six things we do know about Logan. TheWrap reported exclusive plot details from the upcoming "Logan" film, which you can read here.
Also Read: Inside 'Logan': Wolverine 3 Plot Details Revealed (Exclusive)
1. It's Set in the Future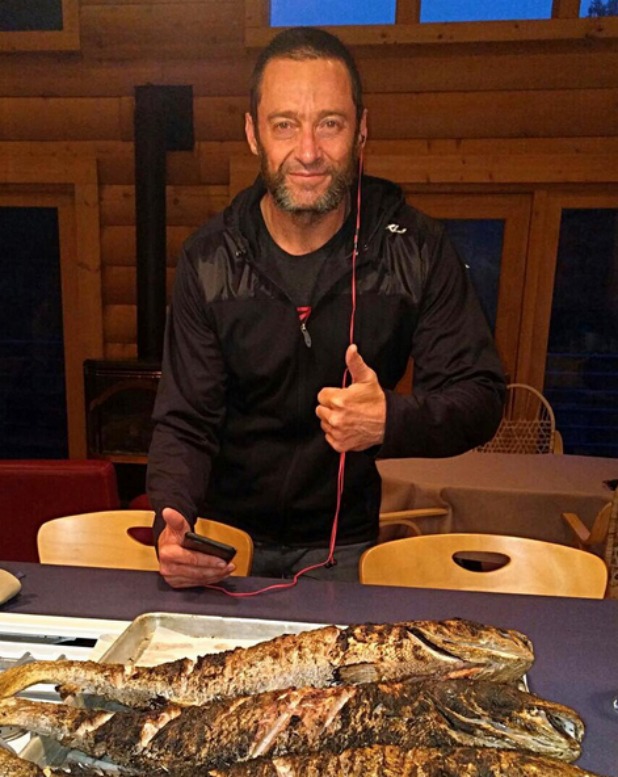 In April, it was confirmed that the film will be set in the future, prompting fans to wonder whether the sequel will have something to do with the "Old Man Logan" comic book storyline. The limited series from Mark Millar and Steve McNiven tells the story of an older Wolverine living in a society in which villains rule. In August, Jackman posted a photo of Logan looking much older (above).
On Wednesday, Mangold also tweeted out the second page of the script, on which it says that Logan is "older and it's clear his abilities aren't what they once were."
2. His Relationship With a Child Will Be Important
In the poster, the clawed mutant can be seen holding a hand of a child. Evidently, the child is not scared of the claws coming out of Logan's hands. With the knowledge that the movie is set in the future … is this Logan's child, and has Logan settled down with a family? Either way, the movie poster hints that a relationship with a child will be at the forefront of the third "Wolverine" film.
See Video: 'Wolverine 3': Hugh Jackman Says Goodbye to Mutton Chops
3. Mister Sinister Will Make An Appearance
Last month, TheWrap reported that "Wolverine 3" will see Old Man Logan cross paths with the one and only Mister Sinister.
"X-Men: Apocalypse" producer Simon Kinberg and director Bryan Singer revealed that the character would appear in the new movie during an audio commentary for the digital release of "Apocalypse," per CinemaBlend.
As for who will play Sinister in the film, there are several contenders. "Narcos" star Boyd Holbrook was cast as a villain in "Wolverine 3," but his character is described as "the head of security for a global corporation."
Also Read: 'Wolverine 3' Will Feature Villain Mister Sinister
Chances are that Richard E. Grant, who was cast as a "mad scientist" in the film, is the leading contender to play Sinister, with Holbrook probably playing his chief agent out hunting Wolverine.
4. Cast
Confirmed cast members include Holbrook, Patrick Stewart, Elizabeth Rodriguez, Doris Morgado and Stephen Merchant. Stewart will reprise his role as Prof. Charles Xavier.
"I understand that Professor Xavier will be making more than an appearance, however, and that intrigues me," Stewart told Collider during an interview while promoting his new Starz show "Blunt Talk."
5. It Will Be R-rated
Following the huge success of Fox's first R-rated standalone superhero film "Deadpool," which broke numerous records and raked in $150 million over the four-day Presidents' Day weekend, producers of "Wolverine 3" were looking at an R-rating for the film also.
20th Century Fox revealed the news at Toy Fair 2016, where they handed out pamphlets hinting at the anticipated R rating. The rating was then confirmed in May, with producer Simon Kinberg stating that "it's violent, it's kind of like a western in its tone. It's just a very cool, different film."
See Photo: Hugh Jackman's 'Old Man Logan' Makeup Has Fans Freaked Over His Health
6. Logan Might Be an Alcoholic
On the second page of the script revealed by Mangold on Wednesday, fans could read the following: "As for our hero, well, he's older now and it's clear his abilities aren't what they once were. He's fading on the inside and his diminished healing factor keeps him in a constant state of chronic pain — hence booze as the painkiller."
Page two of our screenplay. pic.twitter.com/5X93NtWuVS

— Mangold (@mang0ld) October 5, 2016