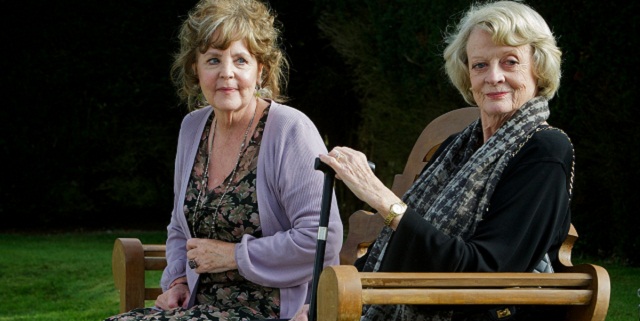 The Weinstein Company's "Quartet" hit all the right notes in its expansion this weekend, and neared the $7 million mark in its sixth weekend at the specialty box office.
The film, Dustin Hoffman's directing debut, went from 244 to 333 theaters and and took in $1.3 million, an average of roughly $4,000 per location. Maggie Smith, Michael Gambon and Billy Connolly star in the tale of a group of retired musicians whose annual Verdi's birthday concert is disrupted by the arrival of a first-class diva (Smith).
Also read: 'Good Day to Die Hard' Winning Box Office, But it's Not a Blowout
The Weinstein Company will almost certainly look to capitalize on the film's momentum, which very much suggests "Quartet" has the potential to be a breakout indie hit at the box office.
Making its debut debut for Sony Pictures Classics was Best Foreign Language Film Oscar nominee "No," starring Gael Garcia Bernal. It took in $74,476 from four screens, a very strong $18,619 per-theater average.
It will compete for the foreign language Oscar with another Sony Pictures Classics release, France's "Amour." SPC expanded Michael Haneke's unsparing look at aging -from 125 to 306 screens and took in $720,614, a $2,355 per-location average. That upped North American total to nearly $4 million.
Also read: 'Silver Linings' Oscar Nominee Jennifer Lawrence Shares Her Acting Secret: Never Sweat
Yet another of SPC's Oscar nominees, the documentary "The Gatekeepers," averaged $11,729 after taking in $46,914 from four theaters in its third week. The film looks at the future of Israel through the eyes of six former heads of that country's secret service.
IFC Films bowed "Like Someone in Love" in three theaters. Writer and director Kiarostami's tale of a young Tokyo prostitute who develops an unexpected and sudden connection with a widower debuted with $22,844 on three screens, a $7615 per-location average.