The Sundance hit "The Spectacular Now" was just that in its limited box office preview, raking in $200,181 from four theaters in New York and Los Angeles.
That's an impressive $50,925 per-screen average for the comedy drama distributed by upstart A24 and written by Scott Neustadter and Michael H. Weber, the team responsible for "(500) Days of Summer."
Miles Teller, Shailene Woodley, Mary Winstead and Brie Larson star in the high school-set film, directed by James Ponsoldt ("Smashed").
Also read: 'Smurfs 2' Smushed in U.S. but Runs Up $52M at Overseas Box Office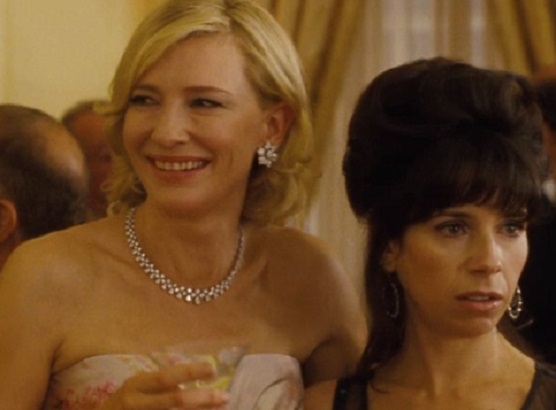 Meanwhile, Woody Allen's "Blue Jasmine" nearly stole the show with a great second week and Lindsay Lohan's "The Canyons" didn't bring much heat in its debut.
"Blue Jasmine," which stars Cate Blanchett and Alec Baldwin, brought in a little over $2 million from 50 theaters for a per-theater average of $40,411. That's a terrific follow-up to its debut last week, when it averaged more than $100,000 in six theaters for Sony Pictures Classics. It means that it's tracking ahead of Allen's highest-grossing film "Midnight in Paris," which took in more than $56 million domestically in 2011.
Also read: How Cate Blanchett Got Ready to Play a Boozer in Woody Allen's 'Blue Jasmine'
Lohan's "The Canyons," directed by Paul Schrader and co-starring porn star James Deen, brought in $15,200 on a single New York screen for IFC Films. It was available for streaming and on video-on-demand as well.
The Weinstein Company expanded "Fruitvale Station" by 22 theaters to 1,086 in its fourth weekend, and the Sundance jury and audience award winner grossed $2.7 million for a $2,486 per-screen average. The Ryan Coogler-directed tale has now taken in $10.9 million.
Fox Searchlight's "The Way, Way Back" upped its domestic tally to $13.6 million after five weeks, averaging $2,847 on roughly 1,000 screens, up 115 locations from last week.
More to come …