From Hollywood to Madison Avenue, all eyes will be glued to Comcast's top-priority mission: scripting television's greatest comeback narrative at also-ran NBC, which the cable giant formally took control of on Saturday .
But Comcast's own reinvention is the true epic saga not to be overlooked in the $30 billion mega-deal.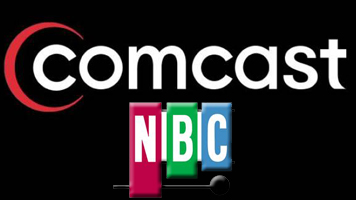 The theme of this unfolding story is not NBC's revival but Comcast's challenge to sustain its dominance. And the irony in the tale is exquisite — a mighty cable giant betting that its embrace of a faded Peacock will secure its future.
Read also: $30B Later, Comcast Is the Proud Owner of a Peacock
Emerging as the largest cable-TV operator during its almost 50 years, Comcast is the leader of an industry that not only has eclipsed the powerful broadcast medium but has transformed society. And now, as the Internet Age threatens the primacy of cable, Comcast aims to transform itself.
Can NBC Universal help homebound Comcast to deliver ubiquitous TV anywhere, anytime and on any screen and turn targeted ads into a new business model? Will together they reorder content windows and evolve programming economics? And, might they jointly conjure up a game changer, as did Google with search and Facebook with social media?
"Today marks the birth of the new NBC Universal," CEO Brian Roberts of Comcast and Steve Burke, Comcast COO and CEO of NBC Universal wrote Thursday in a "Dear-Colleagues" message to its staffers.
Welcoming gifts distributed by Comcast to all employees were telling about the company's futuristic intentions. Each got a copy of what Roberts and Burke dubbed "The Big Idea Book." The bosses added: "We're a company founded on and driven by big ideas, and this gives you a place to record your own."
Comcast also handed out 25 Comcast shares to each employee. "Our hope is that you share ownership of this company and what we accomplish together," the executives wrote.
Not that the imperative to reinvent itself is unfamiliar to Comcast — or, for that matter, to most in the dizzyingly-shifting media business since the advent of digital technology. Among Old Media stalwarts –including record companies, magazines and newspapers and, now, television — only the Comcast-led cable industry has shown any skills at morphing.
In the past 10 years, the nation's largest cable-TV operator has converted to all-digital and emerged as the nation's largest broadband provider, as well as a top supplier of home-phone service.
But its core business is facing a threat more complex than any other. Real threats are coming from a new ingenious entrepreneurial breed with a flair for harnessing the force of digital technology.
Just this week, for example, Netflix announced that it has topped 20 million subscribers, a surge fueled by consumer demand for its streaming video lineup of TV programming and movies. hat makes it one of the nation's largest providers of "television," rivaling Comcast. All of that without it owning a single distribution pipeline or a Hollywood studio.
And for $9.99 a month, streaming-only subscribers can access Netflix on everything from game consoles to Blu-ray players, not to mention iPhones and iPads
Similarly, Apple TV owners can buy or rent episodes of current TV shows and stream them easily to their television sets.
For the past year, as it lobbied for regulatory approval and planned for the merger, Comcast has been stingy with particulars about its long-term makeover with NBCU. And speculative press coverage has largely focused on the shorter term: NBC's woes, personnel decisions and an expanded amalgam of sports that could rival Disney's ESPN juggernaut.
With the transaction stuck on the regulatory treadmill, however, Comcast has been steadily morphing in ways that suggest how NBCU assets will come in handy.
Most notable were its moves to implement a strategy that is a game changer for cable — TV Everywhere, rechristened "Xfinity" — inasmuch as the cable operator now also provides cable TV online to paying subscribers.
And it began aggressively marketing Xfinity Internet 2go, a broadband wireless plug-in option for laptops. Comcast acquired mobile broadband service Clearwire in 2008, in a move to keep pace with its subscribers with the inch to roam.
This month, Comcast introduced an Xfinity TV app for iPad at the Consumer Electronics Show in Las Vegas. It's an all-in-one TV guide, remote control and mobile video player through which users can change TV channels, search and browse their TV and On Demand listings. An "play now" upgrade coming soon to the app will provide users on-demand access to almost 3,000 hours of popular films and TV shows over wireless connections.
Comcast CEO Roberts handled the announcement, returning to the forum where three years ago he first declared Comcast's goal to boldly refashion itself.
"It's a whole new year for Comcast," Roberts said. "A whole new attitude. It's Comcast 3.0."
Make that Comcast 3.0 – plus NBC Universal.