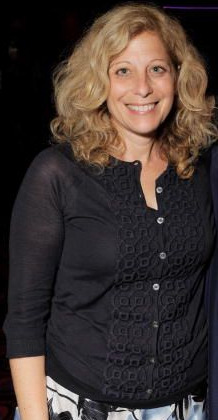 Universal Pictures has officially announced that Debbie Liebling will be the studio's next president of production on Thursday. TheWrap broke news of the expected appointment last week.
Liebling, who is best known for shepherding the comedy films "Borat" and "Dodgeball" at Fox, will take the reins from Donna Langley.
Langley was named co-chairman of Universal with Adam Fogelson last October.
"Debbie's fresh perspective and years of experience in the industry perfectly complement our seasoned production team," Langley said in a statement. "Her keen instincts and close relationships with filmmakers and talent make her the right person to help us shape future Universal film slates."
In an unorthodox move, Universal reached outside the corporate suite to find someone to testify to Liebling's bona fides in its press release announcing her hire. With a nod to her comedy roots, the studio tapped "Dodgeball" star Vince Vaughn to talk up the new production chief.
"Debbie's got great sense and taste in comedy," Vaughn said in a statement. "I worked with Debbie on 'Dodgeball' and was impressed with her creativity and professionalism. She will be a great leader for the Universal production crew."
Liebling previously served as executive vice president of production and president of production at Fox Atomic. She first made her mark as chief programming executive for Comedy Central, where she helped develop and oversee the monster hit "South Park."
She will take over her new post in January, the studio said.