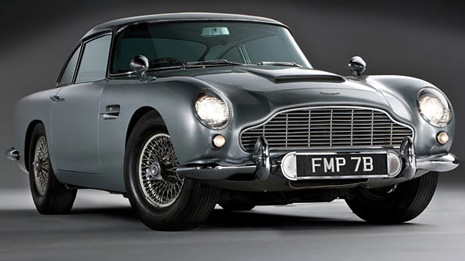 A 1964 Aston Martin used in early James Bond films "Goldfinger" and "Thunderball" sold for $4.6 million at a London auction Wednesday.
This car was one of only two fully-equipped 1964 Aston Martin DB5s actually used in the films.
Among the options included on this model: guns that poke out through the taillights, a license plate that rotates to show different sets of numbers and a removable roof panel to allow easy egress for a passenger in the ejector seat.