James Cameron and Jerry Weintraub are producing an eight-part documentary about the personal impact of climate change for Showtime called "The Years of Living Dangerously," Weintraub and two other individuals with knowledge of the project told TheWrap.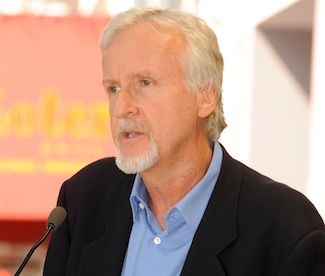 Well-known actors will serve as reporters, seeking out victims of drought, hurricanes and pestilence so they can tell their stories.
Also read: Hurricane Sandy: Instagram, Twitter Photos Document Storm Devastation
It remains unclear when the project will be finished, but a sizzle reel has already been made, one individual said.
The documentary will underscore the connection between those tragedies and a shifting climate, giving the issue a human face.
According to the individual, Showtime is investing a significant amount of money in the project and continues to seek additional financing to increase its production quality.
Also read: Hurricane Sandy: Social Media a Strangers-to-Strangers Lifeline for Victims
Showtime declined to comment on the project while a representative for Cameron did not respond to requests for comment.
David Gelber, an executive producer at CBS, and Joel Bach, a veteran of "60 Minutes," are producing "Years."
The environment has long been an issue dear to Cameron, whose 2009 blockbuster "Avatar" has been interpreted as an allegory for mankind's deleterious impact on the environment.
Weintraub, a former music manager turned iconic Hollywood producer, is a noted philanthropist
Climate change has resurfaced as a topic of national import due to Hurricane Sandy, which many have linked to rising temperatures (among other causes).
For the record: An earlier version of this story incorrectly stated that George Clooney would be involved as a reporter. While producer Weintraub confirmed that high-profile actors will serve as reporters, Clooney is not involved.