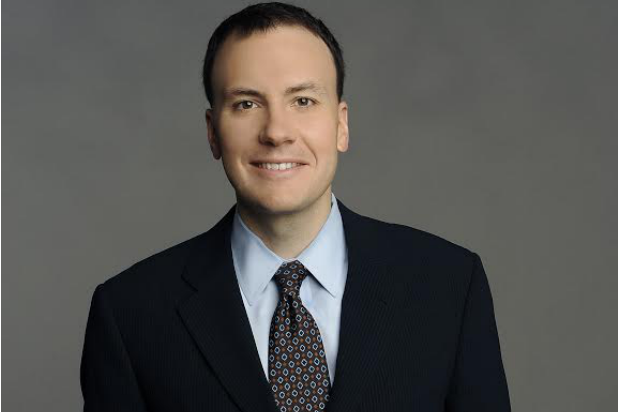 JB Perrette has been named next president of Discovery Networks International, taking over for 23-year Discovery veteran Mark Hollinger, who announced his resignation in September.
In the role, Perrette will oversee the company's international business, with current regional and functional leaders reporting to him.
Sean Atkins will serve as the acting head of Discovery's Digital business as the company performs an internal and external search for its next chief digital officer. The IT/EOS teams, led by Kevin Loftis and Larry Laque, will now report to Andrew Warren, chief financial officer of Discovery Communications.
Also read: TCA: Investigation Discovery Announces '50 Ways to Leave Your Lover,' 'Secret Lives of Stepford Wives'
Since joining Discovery in October 2011, Perrette has focusing on expanding Discovery's digital media field. Perrette and his team led the acquisitions of Revision3 and DeFranco Creative, investments in Lumosity and Learnist, the launches of digital/online networks Animalist and TestTube, and the implementation of live online experiences such as SKYWIRE LIVE and Animal Planet L!VE.
Prior to joining Discovery, Perrette spent 11 years with NBCUniversal, where he most recently served as president, Digital and Affiliate Distribution, and Content Distribution Strategy, leading North American distribution of television and film content across platforms.
Also read: Discovery Communications CEO David Zaslav Extends Contract Through End of Decade
The international side of the pay-TV programmer has been growing steadily. In 2013, Discovery completed the acquisition and integration of SBS Nordics; acquired a 20 percent stake in Eurosport, the largest pan-European sports platform; and launched TLC in the UK.
"This is a demanding role like no other, which I believe requires a corporate executive with a broad background to oversee all aspects of the business across 220 countries," said David Zaslav, President and CEO of Discovery Communications. "Having spent half his career internationally, and with a unique mix of distribution, digital, strategy and business development experience, JB is the perfect fit to lead Discovery's international operations."