Jimmy Kimmel is canceling tonight's planned Brooklyn, N.Y., taping because of Hurricane Sandy.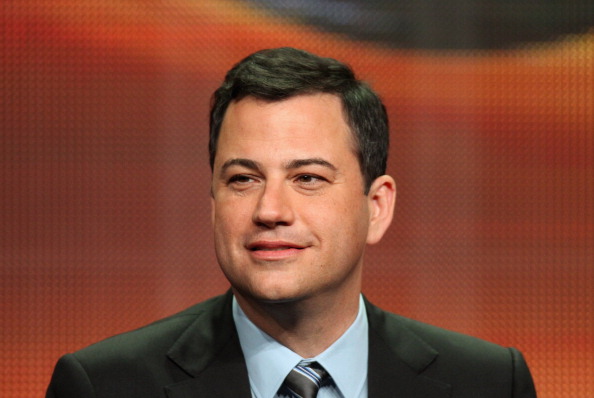 "Though it pains us to do it, JKLfrom #Brooklyn tonight is cancelled," Kimmel tweeted. "I'm disappointed too, but we want you to be safe."
Also read: Louis CK Pens Funny Letter to Fans About Sandy
A statement from the show elaborated: "Due to stupid Hurricane Sandy and in the interest of the safety of our studio audience, Jimmy Kimmel Live! will not broadcast tonight from the Harvey Theatre at Brooklyn Academy of Music."
Monday's show was to feature Chris Rock, Kelly Ripa and Alicia Keys. The rest of the week's tapings in Brooklyn are still scheduled to go forward. Tuesdays scheduled guests are Howard Stern, Tracy Morgan and Sharon Jones and the Dap Kings.
Kimmel will spend the rest of the week talking to some of his New York-based fellow late-night hosts, including David Letterman, Jon Stewart and Stephen Colbert.
Kimmel is only the latest show to be canceled during the storm. Louis CK canceled a standup performance Sunday, and Broadway and movie theaters are shuttered until the storm passes.