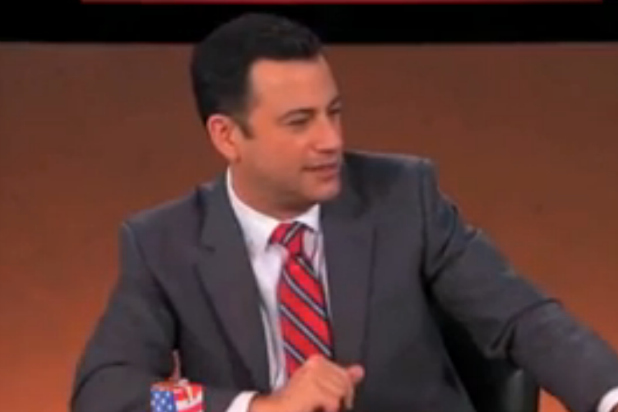 While Jimmy Kimmel has earned much criticism for a recent "racist" sketch, the highest-level response is still to come.
A whitehouse.gov petition calling for an investigation of a recent "Jimmy Kimmel Live!" sketch easily reached the 100,000 signatures required to warrant a White House response.
The call to the Obama administration stems from a "Kids Table" skit in which a young child suggests killing all people in China so the United States does not have to pay its debts back to the nation.
Also read: ABC Apologizes for 'Kimmel Live's' 'Kill Everyone in China' Joke
"The kids might not know anything better," the call-to-action read. "However, Jimmy Kimmel and ABC's management are adults."
The petition, labeled in the Human Rights category, asks for "a sincere apology" and to "cut the show."
Those things have since happened. ABC said the skit will be cut from subsequent re-airings, along with the following: "We offer our sincere apology," the network said. "We would never purposefully broadcast anything to upset the Chinese community, Asian community, anyone of Chinese descent or any community at large. Our objective is to entertain."
A White House response is expected to be posted online in the same forum.