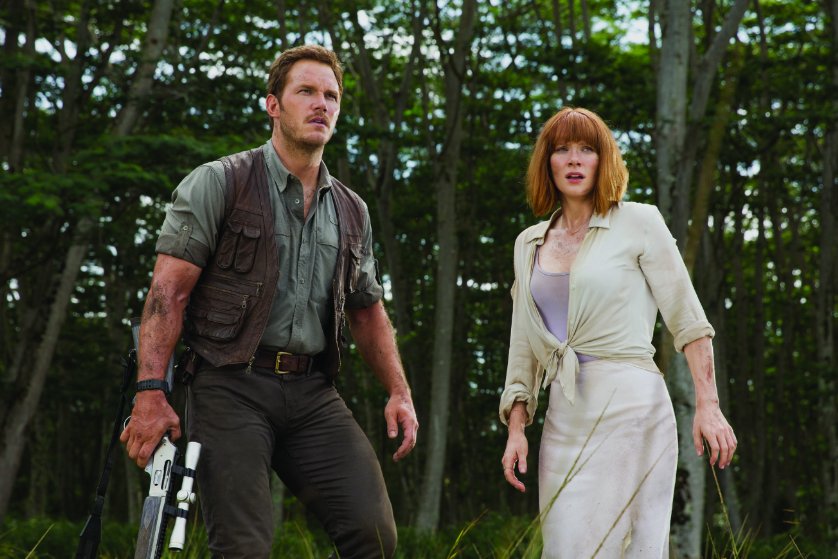 "Jurassic World 2" director J. A. Bayona has shared a mysterious first look at the sequel on Twitter.
The picture seems to be taken inside a museum for dinosaurs, with a young redhead looking at a skull of a Triceratops. The film's main character Bryce Dallas Howard is a redhead in the movie — could the girl in the picture be a young Claire? Or is she Claire and Owen's daughter?
Ultimately, the picture poses a lot of questions which we probably won't get answered until the film opens next summer.
Also Read: Chris Pratt Bares All in 'Passengers,' Keeps Promise to Become Male Sex Object
Steven Spielberg and Colin Trevorrow will executive produce the new "Jurassic" movie, which welcomes back lead actors Chris Pratt and  Howard.
See the picture below and let us know who you think the little girl is @TheWrap on Twitter.
So excited to show you this!! A first look of the new Jurassic adventure. #JW2 pic.twitter.com/U7eJRANXgg

— JA Bayona (@FilmBayona) March 8, 2017
Bayona, who made his name with 2007's Spanish-language movie "The Orphanage" and the 2012 Naomi Watts survival drama "The Impossible," generated major buzz for his project, Focus Features' fantasy yarn "A Monster Calls" with Liam Neeson and Felicity Jones — though the film ultimately didn't perform at the box office.
Trevorrow and Derek Connelly wrote the script. Universal previously announced the sequel will hitting theaters June 22, 2018.
Trevorrow's "Jurassic World" counts as the second highest-grossing opening weekend of all time, behind "Star Wars: The Force Awakens," both domestically and internationally.
The film has made $1.67 billion at the worldwide box office, passing "Marvel's The Avengers" to become the fourth-highest-grossing movie in history.