Katie Holmes is in talks to play Adam Sandler's wife in "Jack and Jill," the Columbia comedy that features the "Grown Ups" star in dual roles as the titular twins, according to the Hollywood Reporter.
Additionally, Oscar winner Al Pacino has signed on to play himself in the picture, which Dennis Dugan (Sandler's upcoming "Just Go With It") is set to direct.
Sandler will produce with his Happy Madison partner Jack Giarraputo and Todd Garner ("Anger Management"). Production is expected to begin in October.
The sure-to-be-side-splitting story follows Jack, a family man whose twin sister, Jill, visits for Thanksgiving and overstays her welcome.
While the premise is no doubt ripe with comedic potential, the movie is bound to be a hit because Sandler will have twice as much screen time than usual in "Jack and Jill," including some cross-dressing action (which did wonders for Martin Lawrence in "Big Momma's House), and next to Will Smith action movies, Sandler comedies are the closest thing to a sure bet at the box office.
With that in mind, taking the role is a smart move on Holmes' part, as it should give her a chance to flex her comedy muscles and exhibit the charm she displayed for years on "Dawson's Creek" as Joey Potter, an iconic character that she still hasn't escaped from the shadow of.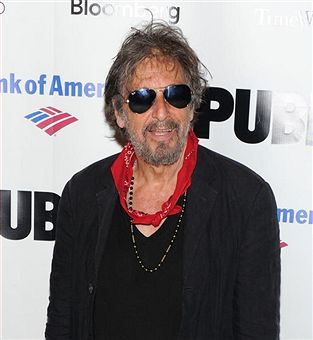 Contrary to what the tabloids tell you, Holmes is more than just Mrs. Tom Cruise. She's a charismatic actress (see "Go" and "The Ice Storm" for proof) who just hasn't found the right project to showcase her skills as a leading lady.
While Sandler will no doubt be front and center in "Jack and Jill," and Pacino is practically guaranteed to steal whatever scene he's in, the project is still a step in the right (i.e. mainstream) direction, not that 2005's "Batman Begins" did her many favors considering she was replaced by Maggie Gyllenhaal in the blockbuster sequel.
Holmes has stayed away from the big screen since starring in 2008's "Mad Money." She currently stars opposite Kevin Kline and Paul Dano in the indie comedy "The Extra Man," and will soon be seen amid the impressive ensemble of "The Romantics," as well as opposite Guy Pearce in the highly-anticipated horror film "Don't Be Afraid of the Dark."
Holmes is currently filming History's miniseries "The Kennedys," in which she plays Jackie O to Greg Kinnear's JFK, and the actress recently wrapped the Channing Tatum crime thriller "Son of No One," which also co-stars Pacino.
Holmes is represented by CAA, while ICM represents Pacino, who recently earned raves for his performance as Dr. Jack Kevorkian in Barry Levinson's HBO movie "You Don't Know Jack."