EuropaCorp and Relativity Media have closed a deal with Kevin Costner to star in an untitled thriller to be directed by McG, from a screenplay by Luc Besson and Adi Hasak, the two companies announced in a press release on Tuesday.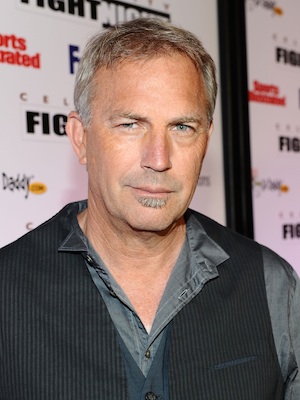 The thriller explores a story about a Secret Service agent, Ethan Runner, who discovers he's on his way out and then retires in order to reconnect with his estranged family.
When the Secret Service offers him access to an experimental drug that could save his life in exchange for one last assignment, he soon finds himself trying to juggle his family, his mission, and the drug's hallucinatory side-effects.
Also read: Kevin Costner Circling Football Movie 'Draft Day'
The film is being produced by EuropaCorp's Besson and Virginie Besson-Silla, Hasak and Relativity's CEO, Ryan Kavanaugh. Relativity's president, Tucker Tooley will executive produce.
This marks the second of two films that EuropaCorp and Relativity will collaborate on as a part of a co-production and co-financing deal that was announced in May.
Relativity has a number of other projects in the works, including "The Most Wonderful Time" with Imagine Entertainment. The story follows a couple that has committed to giving their children one last perfect Christmas before they separate. To be directed be Jessie Nelson, the film reportedly stars Robert Redford and Diane Keaton. The filmmakers are also reportedly interested in a number of other actors, including Kristen Wiig and Annette Bening for the film. Other projects in the works at Relativity include "Stretch Armstrong" with Breck Eisner directing.