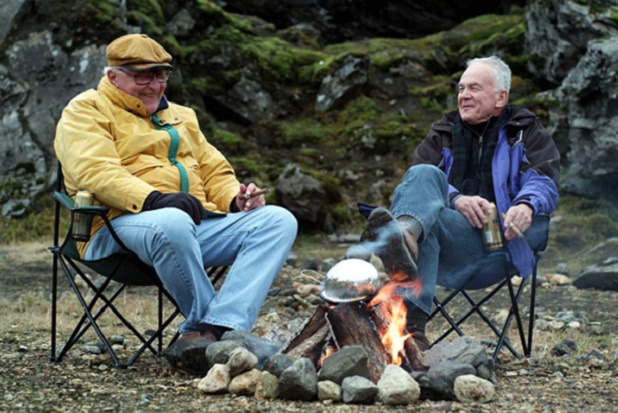 Sony Pictures Classics will give the bawdy road trip comedy "Land Ho!" a limited release in New York and Los Angeles on July 11, the studio said Monday.
Written and directed by Martha Stephens and Aaron Katz, "Land Ho!" stars Paul Eenhoorn and newcomer Earl Lynn Nelson, and follows a pair of retirees who set off to Iceland in an attempt to reclaim their youth through Reykjavik nightclubs, trendy spas, and rugged campsites.
See photos: 49 Summer Movies on Our Radar: From 'Amazing Spider-Man' to Tina Fey's Next Comedy
"Land Ho!" is produced by Mynette Louie, Sara Murphy, and Christina Jennings, and executive produced by David Gordon Green, Julie Parker Benello, Dan Cogan, Geralyn Dreyfous and Wendy Ettinger of Gamechanger Films.
It is the first film to be financed by Gamechanger, which launched last year to exclusively finance features directed and co-directed by women.
Also read: Sundance: Sony Pictures Classics Acquires Icelandic Road Trip Comedy 'Land Ho!'
"Land Ho!" made its world premiere at the Sundance Film Festival in January. It will screen at the Tribeca Film Festival later this month and the Los Angeles Film Festival in June. Sony plans to expand nationwide after the initial release.