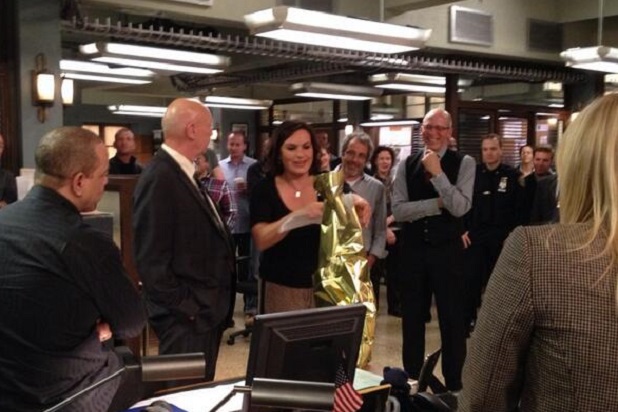 Captain Cragen has hung up his badge.
Dann Florek, who's played Cragen on the NBC procedural since 1999, announced via Twitter that he's departed the series.
Also read: 'SVU' Says Goodbye, Munch: TV's Longest-Serving Cop Turns in His Badge and Gun
The actor added that he received a "sweet send off" on Friday, his last day.
"Friday was the last day 4 Cragen/Florek," he tweeted. "It was a sweet send off! But he'll live on in syndication land 4 evah!"
"SVU" showrunner Warren Leight tweeted a photo from the set, writing, "Saluting the Captain at the close of his 401st episode — all respect to @dannflorek."
Florek's final episode is expected to air in January. October saw the departure of Richard Belzer, who played Sgt. John Munch on the series.