Lifetime has ordered the new unscripted series "America's Supernanny," which it promises will be "the first true U.S. version of the hit global format that will feature an American homegrown nanny."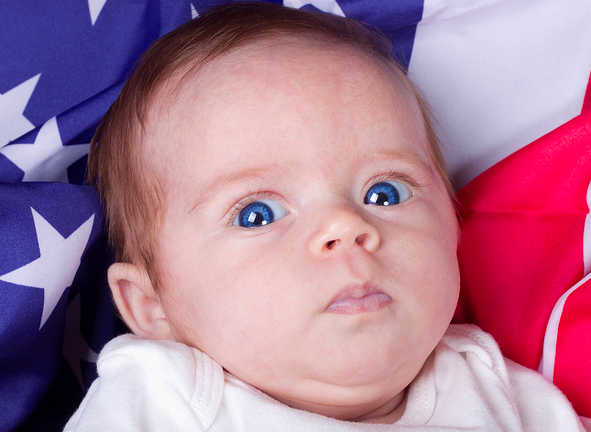 The search is underway for a nanny so American she would bleed red, white and blue if bitten by one of her young charges. The show will air this year.
Yes, we know: A lot of nannies have come from other countries lately to steal our nannies' jobs. But it's time to show the world that our nannies can still wipe noses, call timeouts, and diagnose childhood neuroses with the best of them.
Versions of "Supernanny" have aired all over the world, including Belgium, Brazil, China, France, Germany, Greece, Holland, Indonesia, Israel, Italy, Malaysia, Romania, Singapore, Spain and Sweden. ABC aired a U.S. version from 2005 to 2010.
But that show starred the very British Jo Frost. The star of "American Supernanny" will be as American as a Happy Meal, though she probably won't let kids eat them.
Lifetime and producer Shed Media US have launched an open casting call, looking for a nanny with "a tough, but loving, philosophy to caring for children; ability to determine the roots of highly emotional relationship problems within families in desperate need for help," and the skills "to coach parents and kids, alike, with constructive, enlightening and results-driven criticism."
Do we even need to tell you this person will need proof of U.S. residence?
Interested parties can apply at myLifetime.com, while parents desperate for some all-American nannying can call 877-NANNY-TIME or email supernanny@shedmediaus.com for help.
Americans only, please.