For those who still haven't seen enough raunchy pictures of Lindsay Lohan, you're in luck.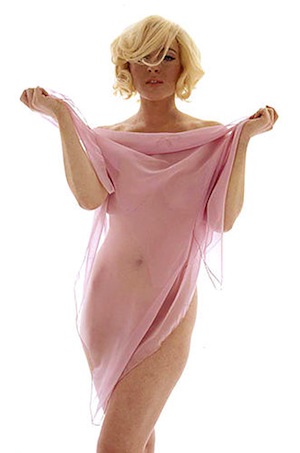 The Hollywood starlet with a penchant for controversy is posing nude for Playboy.
A report on TMZ says Lohan wanted $1 mllion, after having "balked" at an initial offer of $750,000. But Playboy founder Hugh Hefner and his team came back with another offer between the two amounts, and Lohan agreed.
Playboy is refusing to comment on the matter, as is a Lohan spokesperson. However, he did say he had already received "a few hundred calls" because of the report.
It's not as if the web is lacking for almost-nude pictures of Lohan, who has posed for the likes of New York Magazine and the German GQ, but this is the first time she'll strip down for the men's magazine that begot all men's magazines.
Lohan has been no stranger to trouble over the past few years, most recently being sent back to jail for violating her probation. However, she is out on bail and does not have another hearing until Nov. 2. She has been ordered to complete 16 hours of community service at the city morgue.
Her father Michael, who stretched the term "celebrity" by appearing on VH1's "Celebrity Rehab," has also been in the news for his antics. The Florida police arrested him Tuesday morning for domestic battery as his girlfriend accused him of threatening to throw her off a balcony.
So the only question left for the in-jail, out-of-jail 25-year old: Will she sport her prison fatigues or her community service attire?