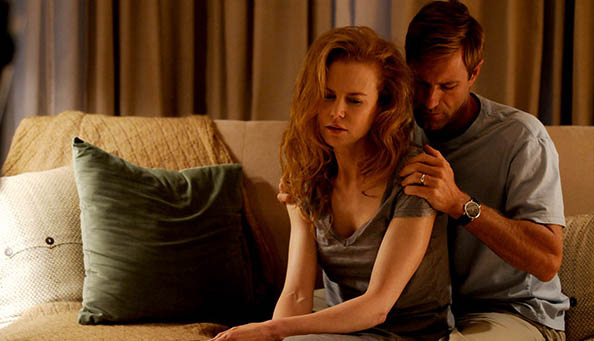 Lionsgate will open John Cameron Mitchell's "Rabbit Hole" in limited release on Dec. 17, just in time to qualify for awards this year, the studio has confirmed to TheWrap.
Lionsgate plans to continue a limited roll out beginning Christmas Day, and then go wide with the drama on Jan. 14.
Nicole Kidman and Aaron Eckhart star as a married couple who fight to save their marriage after the deepest form of loss — the death of a child.
Lionsgate describes the film as a "vivid, honest and unexpectedly funny portrait of a family searching for what remains possible in the most impossible of situations."
The film is based on the Pulitizer Prize-winning play by David Lindsay-Abaire, who also wrote the screenplay.
Dianne Wiest, Sandra Oh and Tammy Blanchard co-star.
The project marks Kidman's debut as a producer, as the Oscar-winning actress developed the material through her company Blossom Films along with Per Saari.
Olympus Pictures' Leslie Urdang and Dean Vanech co-produce with Odd Lot Entertainment's Gigi Pritzker.
Lionsgate acquired North American distribution rights to the movie at the Toronto Film Festival, where "Rabbit Hole" was one of the higher-profile projects.