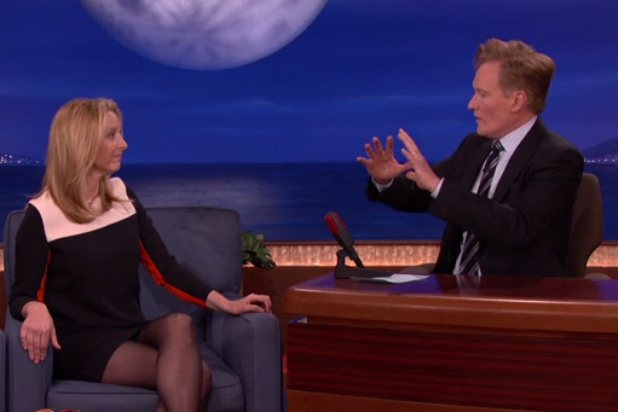 Lisa Kudrow joined Conan O'Brien to promote her film "Neighbors," but she mostly ended up talking about her snobby high school days, prude college years and begrudgingly addressing rumors of a potential "Friends" musical.
When prompted by the host about the likelihood of the Broadway-style show, Kudrow seemed disinterested in revisiting her old sitcom for what must be the millionth time: "I don't know," said Kudrow. "I wouldn't even be consulted."
See photos: 2014-15 TV Season: First Look at the New Shows
When Conan asked if it would be a good musical, she simply replied "sure."
Also read: Conan O'Brien Re-Ups With TBS Through 2018
But then Kudrow came around on the idea a bit. "The big 'Smelly Cat' number's fantastic, you've gotta see it," she finally joked.
Watch the video: