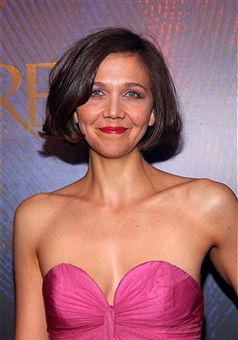 Back in June, Deal Central broke the news that Peter Sarsgaard is attached to play bluegrass legend Bill Monroe in a biopic that Callie Khouri is writing.
An individual familiar with the project initially told TheWrap that Sarsgaard's wife, Oscar-nominated actress Maggie Gyllenhaal, was also attached to the project, which Gyllenhaal's representation at CAA vehemently denied at the time, leading to her exclusion from the original scoop.
While the "Crazy Heart" star still isn't officially attached to the biopic and has no deal in place, Gyllenhaal herself has come out and said that she and Sarsgaard are "going to do that [project] together."
In the midst of promoting this weekend's release of "Nanny McPhee Returns," Gyllenhaal told ScreenCrave that "Bill Monroe, who invented bluegrass music, had a kind of Sid and Nancy-style affair with this woman Bessie Lee Mauldin throughout his life, and T Bone Burnett's going to do the music and Callie Khouri, who wrote "Thelma & Louise," wrote the script, so we're going to do that together."
One could infer from Gyllenhaal's comment that should the project find financing, she will be playing Mauldin in the movie, but that is pure speculation on the part of Deal Central at this point.
Additionally, Gyllenhaal will star in "Hysteria," a period piece about the invention of the vibrator.
In the same interview with ScreenCrave, Gyllenhaal described her character as "a firecracker whose father is a doctor who is in the business of curing hysterical women. He cures them basically by getting them off and that actually happened. I end up having a sort of unexpected love affair with this guy who works for him, and who by mistake invents the vibrator."
That film, directed by Tanya Wexler and based on a true story, is expected to be released some time next year. Hugh Dancy, Rupert Everett and Jonathan Pryce will reportedly co-star.