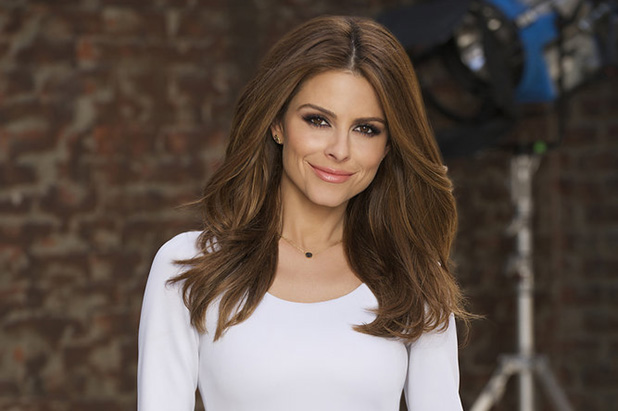 Maria Menounos has been confirmed as co-anchor of "E! News," stepping into the role being vacated by longtime anchor Giuliana Rancic.
As TheWrap first reported earlier this month, Menounos will join the current hosting team of Jason Kennedy, Terrence Jenkins and Catt Sadler on E!'s nightly entertainment news program when Rancic transitions out on August 10. She had previously served as a fill-in co-anchor on the program.
"E! News" has also added Zuri Hall, Erin Lim and Sibley Scoles to the line-up. Hall comes from MTV where she hosted the network's after shows and specials, Lim previously served as host of "E! News Asia," and Scoles served as host of Revolt TV's flagship music show "Revolt Live."
Also read: Maria Menounos to Step Into Giuliana Rancic's E! News Slot: Inside the Network's Shakeup (Exclusive)
"As an established entertainment and news journalist with strong Hollywood connections, Maria has proven herself to be a great fit with the 'E! News' team. And with their diverse backgrounds and wide ranging areas of expertise, Sibley, Erin and Zuri will be key additions to 'E! News,'" said John Najarian, Executive Vice President, News and Digital, E!.
Insiders told TheWrap earlier this month that ego and indecision lay at the heart of Rancic's exit after 10 years in her post.
Also read: Giuliana Rancic to Leave 'E! News,' Will Still Host 'Fashion Police,' 'Live From the Red Carpet'
"They're negotiating titles and it's down to the finer details," an individual familiar with the deal told TheWrap. "Maria will appear on 'E! News' within weeks." In terms of staff response to Rancic hitting the road, the individual added, "No one's crying."
"Everyone thought she was going to leave a year ago," admitted another individual close to the news operation, "but Maria Menounos came along and she somehow decided to stay."
Also read: E! News, 'Access Hollywood' Moves Could Mean Merger, Layoffs (Exclusive)
Indeed, Rancic's extension was announced May 21, 2014 and set to run through April 2016. The following day, on May 22, E! announced that Menounos had also inked a multi-year deal. Rancic's decision to remain seemed "motivated by ego," the insider said. "No one was that surprised she stayed — she didn't want it to seem like she was replaced."
At the time, network insiders said that camps were quietly aligning for both Menounos and Rancic as staffers speculated internally over which of the women would emerge as the "female face of E! News."