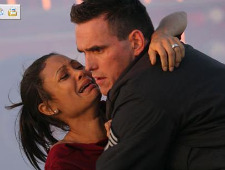 Matt Dillon filed suit Thursday in Los Angeles Superior Court, claiming that he was cheated out of at least $100,000 in profits from Best Picture winner "Crash" by executive producer Bob Yari and others, the Hollywood Reporter wrote.
Dillon presented an audit of the film's profits to Yari and his execs Dennis Brown and William Immerman, but they "deliberately authorized [the production entity] to apply an incorrect formula for the calculation of [Dillon's] contingent compensation," according to the complaint.
This is not the first lawsuit involving "Crash" profits. Producers Cathy Shulman and Tom Nunan filed suit against Yari. Director Paul Haggis, co-writer Bobby Moresco and co-star Brendan Fraser also filed a separate action in 2007.