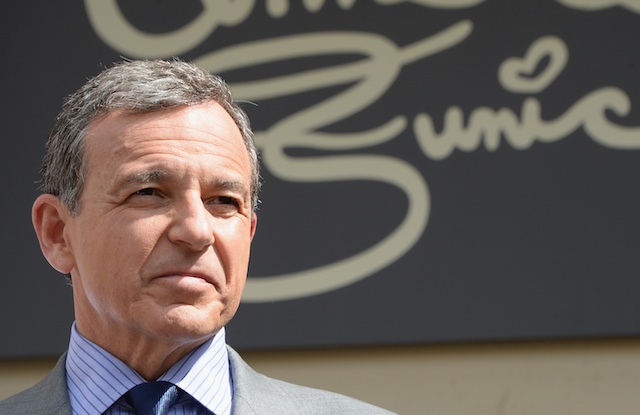 Bob Iger will remain as chief executive officer of the Walt Disney Company into 2016, the media conglomerate said Monday.
The alterations to Iger's contract will keep him in the CEO position roughly a year longer than had initially been planned.
Under a five-year contract that he signed with Disney in 2011, Iger was initially supposed to step down as CEO on March 31, 2015 and to assume the title of executive chairman for another 15 months.
Also read: 2012 Mogul Paydays: Why Jeffrey Got a Raise, Reed Took a Bath
Instead, he will serve as both chairman and CEO until June 30, 2016, when his contract will end, according to a filing with the Securities and Exchange Commission.
The move allows Disney to push back the often disruptive process of grooming a successor for at least another year and to keep its well-regarded chief in the top spot for a few more months. Shares of Disney rose .41 percent to $63.93 in after-hours trading.
Iger's compensation package will remain unchanged. His 2011 deal guaranteed Iger a base salary of $2.5 million a year and annual incentive bonuses and awards that could reach in excess of $25 million annually.
Iger has been credited with bringing stability to Disney following the shareholder uprisings and skirmishes that characterized his predecessor Michael Eisner's final years in control of the company.
He has stressed expanding Disney's stock pile of intellectual property, often through expensive acquisitions, believing it to be the best way to allow the company to weather the tectonic changes taking place across the media landscape.
In 2006, Disney shelled out $7.6 billion to acquire Pixar and its stable of "Toy Story" and "Cars" characters, plunked down another  $4 billion in 2009 to snap up Marvel and its collection of superheroes and last year spent more than $4 billion to buy Lucasfilm and bring its library of "Star Wars" characters into the Magic Kingdom.