Peter Chernin's young media company is receiving a $200 million infusion of capital from an investor group led by Providence Equity Partners.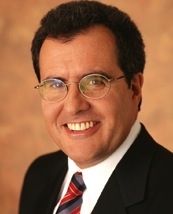 An individual close to the deal said the capital will be used for investments and acquisitions in media and technology companies in the United States and Asia, specifically India, Indonesia and China.
As part of the transaction, the Providence-led group acquired a significant minority equity stake in the Chernin Group, and representatives of Providence will join the company's board of directors.
Chernin will become a senior adviser to Providence. Financial terms of the deal were not officially disclosed.
The Chernin Group, launched after the executive left as president and chief operating officer of News Corp. in 2009, includes Chernin Entertainment, an entertainment production company; a majority stake in CA Media, an Asia-based media investment company; and several strategic investments in U.S. based technology and media companies.
In a statement expected to be released on Monday Chernin said: "Our goal is to build a global, diversified media company that leverages the key areas of value and growth in the world today – the importance of premium content; exploiting opportunities in emerging markets, specifically Asia; and technology's disruptive impact on the media industry."
Chernin said Providence would help identify and support "the growth of innovative media and entertainment companies. With their additional expertise and resources, we intend to expand our company across all fronts."
"We have worked closely with Peter for many years and have tremendous respect for his extraordinary creative savvy and world-class business acumen," said Jonathan Nelson, Chief Executive Officer of Providence.
He added: "We share the same outlook and enthusiasm for the significant media and entertainment investment opportunities around the world. Given our collective industry experience, network of relationships, and long-term commitment to these vibrant industry sectors, it is clear that together we have a team with tremendous depth of talent and expertise to build a media and entertainment company of scale. This partnership is already up and running, and we look forward to pursuing unique growth opportunities together."
Chernin Entertainment produced "Rise of the Planet of the Apes" and is currently in production on director Joseph Kosinski's sci-fi thriller "Oblivion" starring Tom Cruise. "Parental Guidance" starring Billy Crystal and Bette Midler will be released in December 2012.
Chernin Entertainment also produces the Fox television shows "New Girl," "Touch," and A&E's "Breakout Kings." Currently, the company is also producing two pilots, an untitled comedy for CBS written by Nick Stoller and an untitled Dana Fox comedy for Fox.
The official announcement is expected on Monday morning.