Chris Dodd hailed the signing of the World Intellectual Property Organization treaty Tuesday as an important step in protecting copyrights for performers and artists as international markets become increasingly important to the entertainment business.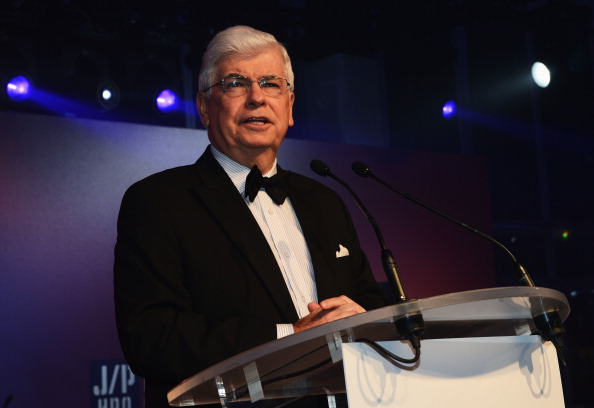 The Motion Picture Association of America chairman said that the pact represents the first "substantive" intellectual property treaty of the 21st century.
"The MPAA welcomes the signing of the Beijing Treaty on Audiovisual Performances and believes this is an important step in the global fight to protect artists, creators, and innovators around the world," Dodd said in a statement. "We commend all parties for making the necessary compromises and reaffirming the current international copyright framework so crucial to worldwide economic and social development."
The treaty emerged at the end of the nearly week-long Diplomatic Conference on the Protection of Audiovisual Performances in Beijing.
It provides a tighter legal framework for cracking down on the unauthorized use of copyrighted content and could allow performers to share in the profits from audiovisual works distributed and sold abroad.
The treaty was signed by 122 countries and needs to be ratified by at least 30 signing members in order to become adopted.
The leadership of SAG-AFTRA, the major actors union, also praised the treaty.
"Actors and other audiovisual performers have long needed the crucial protections of this treaty, and now we can finally have them," SAG-AFTRA co-presidents Ken Howard and Roberta Reardon said in a statement. "With new rights to proper compensation for the use of our work and control over the use of our images and likenesses, actors will have important tools to protect themselves around the world. This rising tide can lift the boats of all actors worldwide."