Revenue at Comcast jumped 7 percent to $16.3 billion while earnings per share for the cable and media giant rose 30 percent 65 cents for the second quarter of 2013, beating Wall Street projections.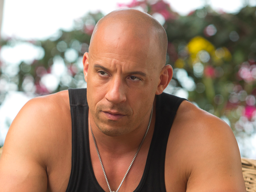 Hit movies like "Fast & Furious 6," the continued popularity of NBC shows like the voice and an increase in high-speed internet subscribers allowed the company to surpass expectations
Analysts projected Comcast's revenue of $16.1 billion, and anticipated earnings of 63 cents a share.
The country's largest cable provider also owns extensive entertainment properties through its NBCUniversal division. Those assets proved to be a boon for Comcast's balance sheet during the three-month period ending in June, with overall revenue at NBCUniversal climbing 8.9 percent to $5.9 billion an every division from theme parks to filmed entertainment reporting growth.
Universal Pictures has been an erratic member of the Comcast portfolio, with Comcast Chairman and CEO Brian Roberts bluntly admitting that he favored the cable business over the film industry at one point.
However, it experienced the highest growth among NBCUniversal's various divisions as hits like the aforementioned "Fast & Furious 6" and solid performers like "Oblivion" lifted revenues 12.8 percent to $1.4 billion. The picture was far brighter than a year ago when "Battleship" sunk at the box office.
"NBCUniversal has real momentum, with solid growth in revenue and double-digit cash flow growth," Brian Roberts, Comcast's chairman and CEO, said in a statement. "We have a fantastic combination of cable and content businesses with many opportunities ahead."
The company lost 159,000 basic cable subscribers in the second quarter, which was slightly higher than some analysts' projections, but was better than the 176,000 subscribers it lost during the same period a year ago.
Shares of the company climbed 2.44 percent to $43.75 in pre-market trading.