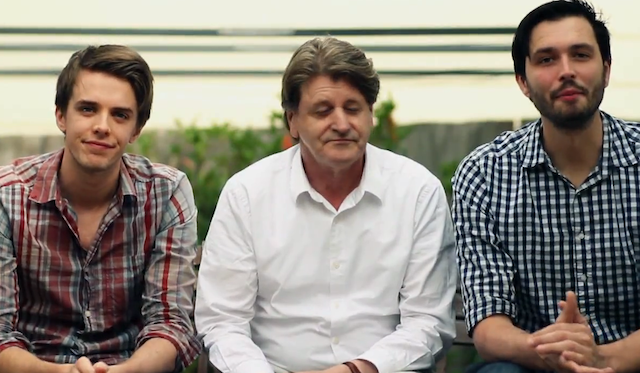 Mobcaster, a website for crowdfunding and streaming TV projects, has struck a deal with TiVo whereby TiVo will air the pliot of "The Weatherman."
"The Weatherman" is the most successful project in Mobcaster's short history, netting $74,000 to date. TiVo customers can find the pilot under the "TiVo Central" home screen, where it will be a featured suggestion and can be viewed using TiVo's digital streaming service.
"It's always been our goal to help shows be monetizable for the creators," Mobcaster CEO Aubrey Levy told TheWrap. "We are incredibly open to partnerships with guys like TiVo if it is the right opportunity for the show. This is a great first third-party partnership, and a validation that companies like TiVo see value in the platform and like its content."
Mobcaster aims to help independent television projects raise money and get exposure. For now, most shows screen on Mobcaster. However, as Levy said, the goal is for certain shows to get enough exposure that their creators make deals with TiVo or TV networks.
Also read: Fund Me, Fund Me: 12 Crowdfunded Projects Shooting for Success
Production for the remaining five episodes of "The Weatherman" is underway and should be completed by the end of the year.
We're thrilled to have our pilot episode hosted among TIVo's strong catalog of broadcast properties," Lucas Crandles, director of Dark Heart Productions, said in a statement. "We can't wait to hear the response from TIVo's massive audience and provide our existing fans with new and exciting ways to watch the show they already love."