Moritz Loew, the Huffington Post's chief of ad-sales, was fired after three months on the job, a company spokesperson told TheWrap.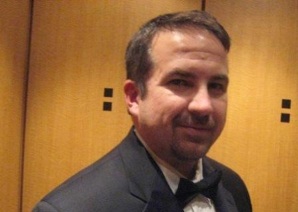 Loew reportedly lost his job after a background check revealed an outstanding warrant for failing to appear in a Seattle court for a 2003 DWI charge. On Thursday, he told Ad Age that the legal trouble had been dealt with.
"Recent information has indicated that Moritz's hiring did not meet AOL requirements," a Huffington Post spokesperson told TheWrap.
Loew — who continues to serve as president of Big Tent Media and as a board member of the angel investment firm Antengo — previously served as the head of digital sales at NBC News Digital and MSNBC, according to this LinkedIn page.
He was hired amid a restructuring at AOL that led to content brands, such as the Huffington Post, being run as independent entities.