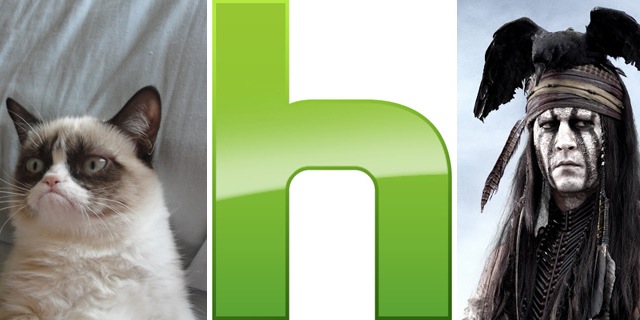 Johnny Depp's Tonto Tanks: Is 'Lone Ranger' One Flop Too Many for the Star?
Johnny Depp stumbled into stardom as Capt. Jack Sparrow in the "Pirates of the Caribbean" franchise. Will his unsuccessful take on Tonto end it? Producers, distributors and executives weigh in.
Weinstein Accuses Warners of Bullying Over 'Butler' Name; WB Says TWC Stirring Fake 'Controversy'
Harvey Weinstein took his legal fight with Warner Bros. out of the court room and onto morning television on Tuesday when he appeared alongside attorney David Boies on "CBS This Morning." What Weinstein calls a crusade against "injustice," WB calls clever marketing.
Thomas Tull Moves Legendary Deal to NBCUniversal
How NBCU CEO Steve Burke snagged Warner Bros.' former business partner, and what he's planning for the future. Hint: He's interested in more than just movies.
'Fruitvale Station' and Trayvon Martin Murder Case: Art and Life Collide on Eve of Film Release
With the entire country eagerly awaiting a jury to decide whether or not George Zimmerman is guilty for the death of a 17-year-old Florida teenager, the Weinstein Company's Sundance acquisition could not be any more relevant for art house audiences.
'Sons of Anarchy' Star, Artist Turn to Kickstarter to Create Physically Disabled Action Hero
Actor Kurt Yaeger is lending his likeness — and real-life experience as an amputee — to Gerry Kissell's upcoming graphic novel, and subsequent movie adaptation, "Vindicated, Inc."
Bombs Away: Hollywood Braces for Historic 4 Straight Weeks of Megaflops
Unless tracking improves, "Pacific Rim," "R.I.P.D.," and "Turbo" are set to follow in the footsteps of "The Lone Ranger" and "White House Down" by becoming casualities in a box office war for summer blockbusters.
'Orange Is the New Black' Creator: Even in Prison, 'You Need Your Sexuality'
"Weeds" creator Jenji Kohan opens up about her new series, available now on Netflix.
Hulu's Failed Sale: Owners Must Solve Their Identity Crisis
Analysts say the failed sale is a sign of dysfunction — but one insider promises owners are no longer divided.
Rise of the Hollywood Cats: Inside Grumpy Cat and Lil BUB's Big Deals
Move over "Garfield." TheWrap investigated just how these power pusses are pursuing their fame in different ways these days.
Why Elisabeth Hasselbeck Is Fox News' Jimmy Fallon
The former "View" star may not be as funny, but she is following in Fallon's footsteps by replacing a host on a show that's regularly beating out its competitors.
And now, here are three stories you don't necessarily need to read. But you know you want to.
Justin Bieber Triple-Threat: Peeing in a Bucket, Cursing Bill Clinton and Enraging Hockey Fans: Can the pop star top this new level of low? Never say never.
Andrew Garfield Stumps for a Gay Spider-Man: 'Why Can't He Be Into Boys?': The actor currently portraying the webslinger already has his on-screen male lover picked out, too.
Paula Deen Finds Comic Relief in Middle of N-Word Scandal: The celebrity chef's star sure has fallen, but she's still a hero in the eyes of a biographical comic book company.