Kim Roberts Hedgpeth will step down as SAG-AFTRA's co-national executive director at the end of April.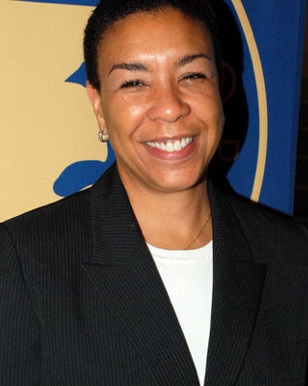 Her departure will leave David White as the sole national executive director of the recently merged unions.
Hedgpeth is leaving less than a month after members from SAG and AFTRA voted overwhelmingly to approve a merger between the two labor unions.
Also read: SAG and AFTRA Merger Overwhelmingly Approved by Membership
Eighty six percent of the AFTRA votes cast were in favor of merger, while 82 percent of SAG ballots endorsed merger. After joining the two unions, SAG President Ken Howard and AFTRA National President Roberta Reardon became co-presidents of the combined union.
"It was with great pride and enormous satisfaction that I joined union members, colleagues, and staff on March 30th to celebrate the overwhelming vote in favor of the merger of AFTRA and SAG," Hedgpeth said in a statement. "Having achieved this important goal, for which many of us worked tirelessly for so many years, now is the right moment to begin a new chapter in life."
Hedgpeth has worked at AFTRA for 31 years. She has served as AFTRA's national executive director since 2005. During her career at AFTRA, she was also chief negotiator for the union's national agreements for network news, scripted programming, non-dramatic programs, sound recordings and radio broadcasting contracts.
White was named national executive director and chief negotiator by SAG in 2009. He served as general counsel from 2002 to 2006 but left the guild for a time to work as managing principal of Entertainment Strategies Group (ESG), providing consulting services to the entertainment industry.
The Hollywood Reporter first reported Hedgpath's exit.