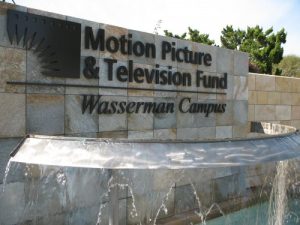 In a reversal of its decision earlier this month, the California Department of Health now says that the Motion Picture & Television Fund did not violate the law when it transferred residents out of its long-term care center.
Previously, state health inspectors said the fund had failed to give dozens of residents 30 days' notice in January 2009, when it announced the nursing home's impending closure.
The state also felt that hospital administrators did not inform patients of their right to appeal their relocation.
MPTF administrators appealed that ruling, on the grounds that the fund "had not begun a formal closure, so there was no violation because the process hadn't begun," Al Lundeen, a spokesperson for the health department, told TheWrap.
The department's decision did not carry any penalties or fines, but the families of residents who oppose the patient transfers had speculated that the ruling might lend credence to a possible civil action.
"We feel strongly vindicated by the CDPH's revised determination that the complaint about our
process surrounding the transition of long term care residents is unsubstantiated," said Bob Beitcher, the fund's chief executive, said in a statement. "It's gratifying that the dispute resolution process worked and we were able to clear our name in this matter that had become a cause célèbre."
Members of Saving the Lives of Our Own, a grass-roots organization formed to protest the long-term care center's closure, and the California Advocates for Nursing Home Reform said that the state was bowing to pressure from the MPTF.
The California Advocates indicated it is at work on further legal actions and appeals.
"The shameful action of the California Department of Public Health is disturbing at many levels, especially its utter disregard for the rights of the residents who were illegally transferred. In reversing the findings without justification, the California Department of Public Health is disgracing itself and the MPTF, " the group said in a statement.