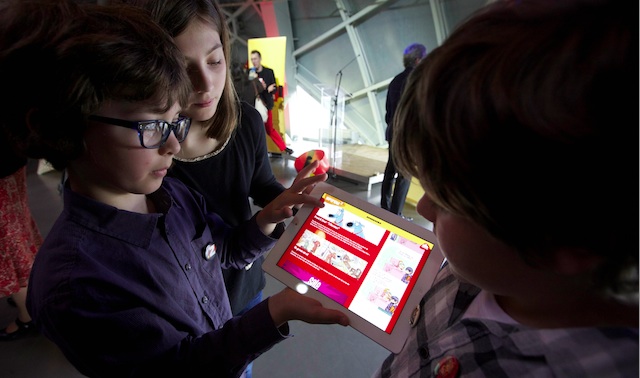 For traditional media companies fighting to stay on top in the internet age it may no longer be a case of forgoing analog dollars in favor of digital pennies just to stay ahead of the pack.
Media and entertainment companies say that 47 percent of their overall revenues currently come from digital products, according to a new report by professional services firm Ernst & Young. Further, they project that by 2015 a majority of their income, or 57 percent, will be generated from digital sales.
"The media and entertainment industry has been on a digital journey for quite some time, but when you drill down into the data in advertising, in social media, in film and in broadcast and cable, you see that the digital transition isn't this thing of tomorrow to keep in the back of the mind, it's here," John Nendick, Ernst & Young's global head of media and entertainment, said.
To arrive at those numbers, Ernst & Young surveyed more than 550 senior executives at technology, gaming, publishing, film, broadcast and cable and social networking companies.
These companies are profiting from consumers migration to internet platforms thanks to continued improvements to smart phones and other mobile technology, as well as advancements in cloud technology and big data. The latter involves mining the reams of personal information being tweeted, liked and shared every day for micro-targeting purposes.
"These are the locomotives of change and they're powering the drive to greater digital revenue because of what they offer in terms of scale and portability and personalization of content," Nendick said.
Over the next two to three years, 68 percent of the executives polled predicted that mobile technology will "moderately" or "substantially" drive revenue growth.
Respondents indicated a willingness to lose money in the short term in order to develop products and services that would make them better equipped to meet the demands of customers who want to be able to access content any time, any where and from any device.
Sixty four percent of those surveyed reported that they are building up their digital staff faster than their digital revenue is growing, and 50 percent of respondents indicated a willingness to accept short-term revenue losses so they could enhance their offerings.
The gamble is that profit margins will remain higher because digital products don't have the printing and publishing costs that come with producing older forms of media.
Of course, that doesn't mean that customers are willing to pay the same price for an eBook that they once shelled out for a hardcover copy.